Carjackings, shootings, murder: Violent youth add to America's crime wave:
Some of the most violent crimes in America are being carried out by its youngest members of society and those who deal with youth offenders say the trend won't reverse anytime soon.
The startling surge of lawlessness began during the pandemic and, in cities large and small that bear the brunt of the crime wave, leaders fret that there are no easy solutions.
In Washington last month, Commanders' running back Brain Robinson Jr. was shot in an attempted carjacking perpetrated by an armed teenager.
Prosecutors in Philadelphia this summer filed murder charges against two 14-year-olds, a boy and a girl, for allegedly beating a 73-year-old man to death with a traffic cone.
A 17-year-old in San Antonio, Texas, was arrested and charged with murder, accused of luring a 15-year-old boy from his home in what police say was revenge for a drug robbery.
The list goes on and on.
"Youth crime is absolutely spiking," said Marc T. Little, executive director of CURE America Action, a Christian-based conservative advocacy group focused on urban issues. "All we have to do is look at the news and most of what we read about the hotbeds of violence in cities is crimes committed by youth."
Analysts say the rise in juvenile violent crime is caused by several factors, including absentee fathers, shuttered schools during the pandemic, and soft-on-crime district attorneys either refusing to press charges or seeking lenient sentences. --->READ MORE HERE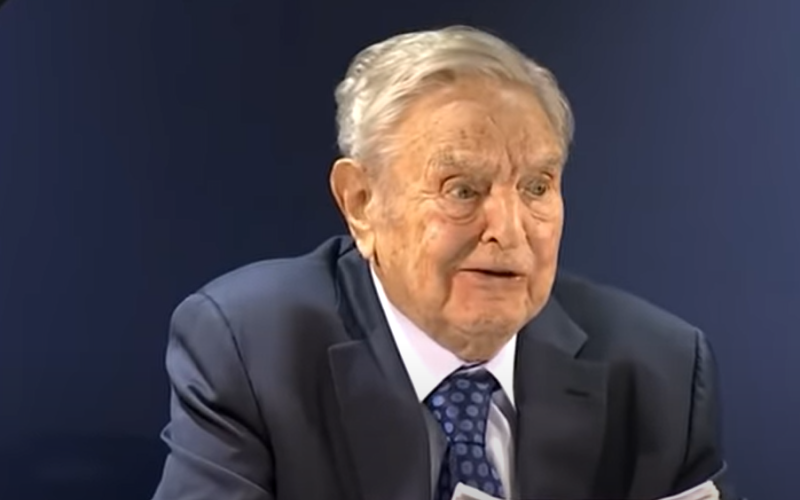 Crime Wave Sets Records Across Blue States:
Florida prosecutor Andrew Warren was likely accustomed to working with police officers as they discharged their official duties.
On August 4, however, their official duty was to kick him out of his own office.
Florida Governor Ron DeSantis had sent law enforcement to remove Warren and prevent him from taking any documents with him. This prosecutor was not under formal investigation. His elected term had not expired.
So what led to the governor booting one of his state prosecutors?
Constitutional end run-around
It starts with a man named George Soros. A career in managing other people's money has brought Soros a net worth of around $8.6 billion. That amount of money normally buys the mega-rich a fleet of luxury cars, boats, and jets, along with spacious mansions and sprawling estates.
In this case, his vast wealth has bought Sorors a collection of government prosecutors.
Since 2016, Soros has dumped more than $29 million into the campaigns of more than 20 liberal state prosecutors, according to the Capital Research Center.
Through this mass infusion of campaign funds, Soros has managed to install his left-wing activist district attorneys in major cities across America, including Chicago, Los Angeles, Philadelphia, San Francisco, and Manhattan.--->READ MORE HERE
Follow links below to relevant/related stories:
Crime wave puts high-profile Democrats on defense for work on parole boards
Stats prove it: Vote out Democrats to stop the NY crime wave
If you like what you see, please "Like" and/or Follow us on FACEBOOK
here,
GETTR
here
, and TWITTER
here
.