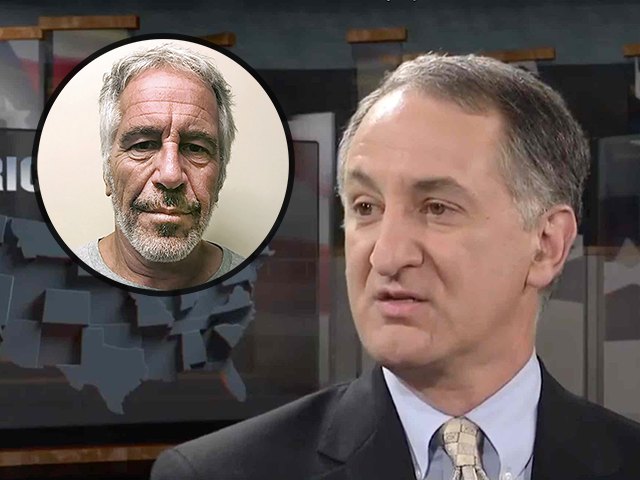 Facebook Posts Reveal Epstein-Linked Magistrate Bruce Reinhart's Woke, Anti-Trump Attitudes:
Bruce Reinhart, the magistrate judge who signed off on the FBI's raid on Donald Trump's Florida home at Mar-a-Lago, has a history of endorsing woke and anti-Trump viewpoints on his Facebook page, according to reports.
Images that appear to be of Reinhart's Facebook page seen by Breitbart News show Reinhart praising leftist Robert Reich for his criticism of Donald Trump, accusing the former President of lacking "moral stature," and sharing a woke video about "white privilege."
In a Facebook post dated 14 January 2017, Reinhart attacked President Trump for his comments about former congressman and woke hero John Lewis.
"I generally ignore the President-elect's tweets, but not this one," said Reinhart. "John Lewis arguably has done more to "make America great" than any living citizen. Last August, I took my son to the Edmund Pettus Bridge in Selma so he could understand the kind of courage and sacrifice required to live in a democratic society. John Lewis embodies that spirit. Although I've never met him, he is one of my heroes."
"Thank you, Robert Reich, for saying what many of us feel, "John Lewis is the conscience of America. Donald Trump doesn't have the moral stature to kiss John Lewis's feet."
"Or, as Joseph Welch said to Joseph McCarthy, "At long last, have you left no sense of decency?" --->READ MORE HERE
Report: Judge Who Signed Off On Trump Raid Previously Represented Jeffrey Epstein's Pilots And Secretary
The federal judge who signed off on the FBI's raid of former President Donald Trump's home Mar-a-Lago on Monday quit his job as an assistant U.S. attorney in South Florida in 2008 after he was hired by convicted pedophile and sex trafficker Jeffrey Epstein to represent his employees.
Bruce Reinhart, now U.S. magistrate judge for the Southern District of South Florida, recently authorized a sealed search warrant likely used by the FBI to target Trump with an "unannounced raid," according to a new report from the New York Post.
Before Reinhart became a judge in 2018, he spent 10 years in private practice "focused on white collar criminal defense and complex civil litigation." It was during those years that Reinhart represented Epstein's pilots, scheduler Sarah Kellen, and a woman named Nadia Marcinkova, who was often referred to as Epstein's "Yugoslavian sex slave." During that time, Reinhart officed in the same suite where Epstein's criminal defense lawyer Jack Goldberger worked. --->READ MORE HERE
If you like what you see, please "Like" and/or Follow us on FACEBOOK
here,
GETTR
here
, and TWITTER
here
.