Biden's $600 Billion Dollar Student Loan Debt Bribe is the Greatest Illegal Robbery in American History:
The Tweed ring is nothing compared to Biden's illegal student loan bribe.
The Penn Wharton Budget Model estimates that canceling $10,000 for borrowers earning up to $125,000 will cost about $300 billion. The Pell grant addition could increase this by as much as $270 billion. The four-month freeze on payments will cost $20 billion on top of the roughly $115 billion it already has.

The payment plan revisions could eventually add hundreds of billions of dollars more. An analysis commissioned by the Trump Education Department estimated that taxpayers would lose $435 billion on federal student loans, largely because borrowers in these payment plans on average were expected to repay only half of their balances. Now they will repay even less.

It's important to appreciate that there has never been an executive action of this costly magnitude in peacetime. Not Mr. Obama's immigration amnesties, not his Clean Power Plan, not Mr. Trump's border-wall fund diversion. Nothing comes close to this half-trillion-dollar or more executive coup.

Congress authorized none of Mr. Biden's loan relief and appropriated no funds for it. Progressives say the Higher Education Act of 1965 lets the Education Secretary "compromise" (i.e., modify) student debt. But the Federal Claims Collection Act of 1966 sets very limited terms and strict procedures for such "compromise."

Even Mr. Biden said in December 2020 it was "pretty questionable" whether he had authority to cancel debt this way.
No two ways about it. It's illegal. --->READ MORE HERE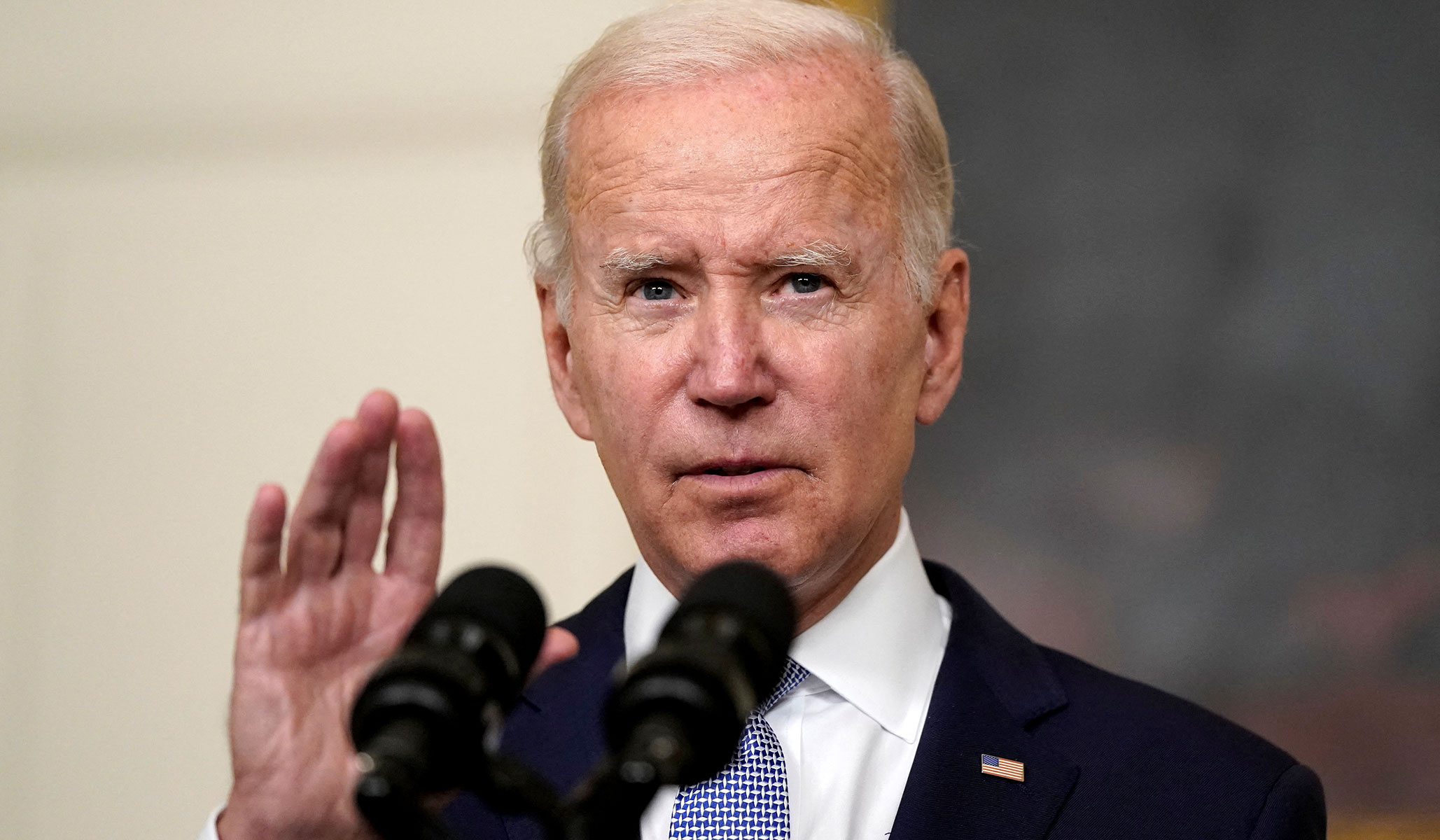 Elizabeth Frantz/Reuters
Biden's Student-Debt Cancellation Will Cost More than $2,000 Per Taxpayer:
On Wednesday, President Biden revealed details of an executive order that will cancel $10,000 of student-loan debt per borrower for individuals earning up to $125,000 and married couples earning up to $250,000. A Penn-Wharton Budget Model released Tuesday found that "a one-time maximum debt forgiveness of $10,000 per borrower will cost around $300 billion for borrowers with incomes less than $125,000." That provision alone translates to more than $2,000 per taxpayer. (Biden's plan also provides $20,000 in student-loan cancellations for those who received Pell grants in college and caps monthly student-loan payments at five percent of monthly income.)
As Harvard's Lawrence Summers, who served as President Clinton's Treasury secretary and President Obama's top economic adviser, wrote on Twitter on Monday:
Every dollar spent on student loan relief is a dollar that could have gone to support those who don't get the opportunity to go to college. … Student loan debt relief is spending that raises demand and increases inflation. It consumes resources that could be better used helping those who did not, for whatever reason, have the chance to attend college. It will also tend to be inflationary by raising tuitions.
Summers added: "The worst idea would be a continuation of the current moratorium that benefits among others highly paid surgeons, lawyers and investment bankers." Biden's plan includes an extension of the current moratorium until (at least) December 31, 2022.
Last year, House Speaker Nancy Pelosi said that the president has no legal authority to cancel student debt and that such a plan could only be legally carried out by an act of Congress:--->READ MORE HERE
If you like what you see, please "Like" and/or Follow us on FACEBOOK
here,
GETTR
here
, and TWITTER
here
.