Migrant Caravan Headed to USA Grows to 12K:
An organizer of the potentially largest-yet migrant caravan says the group headed to the United States grew to approximately 12,000. The group crossed the border from Guatemala to Mexico over the weekend and could grow to as many as 15,000, leaders estimate. Mexico is offering work visas to the members of the caravan.
Luis Villigran, the leader of the caravan making its way to the U.S. southern border, told Fox News their ranks have swelled to approximately 12,000 migrants. He added that the Government of Mexico is offering work visas, which will also allow free movement within the nation as the migrants head north.
Over the weekend, Mexican police and immigration officials allowed the then nearly 10,000-strong migrant caravan to cross the border from Guatemala into Tapachula, Mexico, Breitbart Texas reported. The group began moving northward without resistance from the Mexican authorities.
The migrants are counting on President Joe Biden to cancel the Title 42 coronavirus protection protocol put in place during the Trump administration.
"He promised the Haitian community he will help them," migrants told Fox News on Friday. "He will recall Title 42. He will help us have real asylum." --->READ MORE HERE
Joe Biden's Leadership Gets 52 Percent Support (in Mexico):
President Joe Biden has boosted public support for his leadership and government to 52 percent, but Biden is getting that public support from Mexicans in Mexico, not from Americans in America, according to Gallup.
Gallup reported the good news for Biden on June 7, saying "U.S. leadership had been more popular in Mexico than it had been in several years, with 52% of Mexicans approving of U.S. leadership in 2021."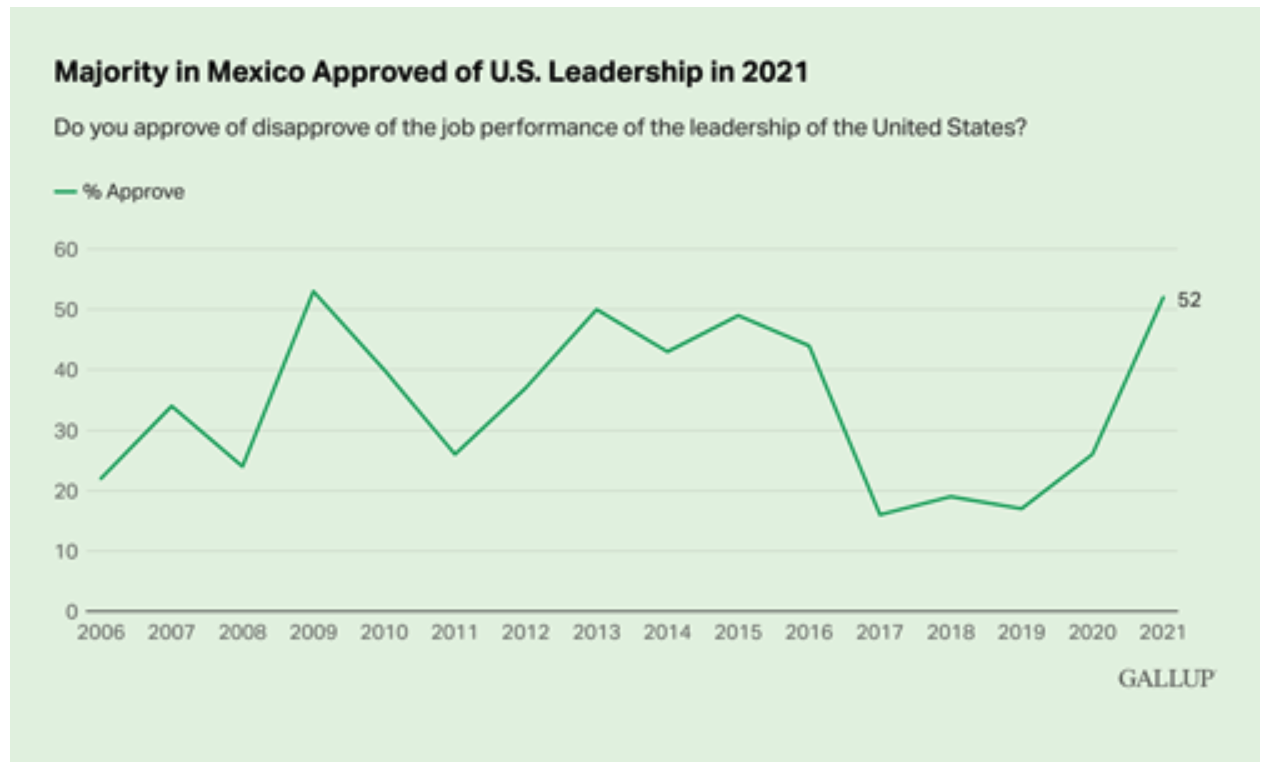 The polling data may have been released because Biden is attending the Summit of the Americas in Los Angeles this week. --->READ MORE HERE
If you like what you see, please "Like" and/or Follow us on FACEBOOK
here,
GETTR
here
, and TWITTER
here
.