The U.S. government needs foreign soldiers and technology experts to defend the 285 million native-born Americans who are just too fat, drugged-out, or uneducated to do the job, say pro-migration lobbyists.
The national security pitch is a growing part of the lobbying campaign by Fortune 500 business groups to import more foreign technology workers for many ordinary professional jobs.
The groups claim that they need foreign workers to run a new generation of government-funded chip-making factories amid the rising threats from China. Their migration legislation is included in the House's America COMPETES Act, which is now being merged with a Senate bill that does not include migration.
"Immigration is becoming a national security issue," Remco Zwetsloot, from the D.C.-based Center for Strategic and International Studies, told a June 1 meeting.
"One of the central lessons of the Cold War was that [migration] is an advantage," Rep. Tom Malinowski (D-NJ) told Washington Post columnist Josh Rogin. "I just hope we choose the same strategy that won the Cold War," claimed Malinoskwi, who wants to accelerate migration by Hong Kong residents.
"It's offensive for someone to say that Americans cannot defend our own nation," countered Rosemary Jenks, government relations director at NumbersUSA. "We have always had plenty of hardworking patriotic men and women serve in our military," she said, adding:
We have prosecutions ongoing of Chinese nationals who have stolen our technology — Why on earth would we put any foreigners in positions where they can do that? …It's the reason that people don't trust Zoom — we've seen Chinese cut into [zoom] calls.
The "underpinnings of [national security] are individuals and communities that are healthy, accumulating wealth, and are contributing to society — that's the virtuous circle," responded Kevin Lynn, founder of U.S. Tech Workers. He added:
The destructive cycle is when we stop investing in American citizens … so we're seeing now the degradation of national security because Americans are being displaced by foreigners that don't share their obligations to the country.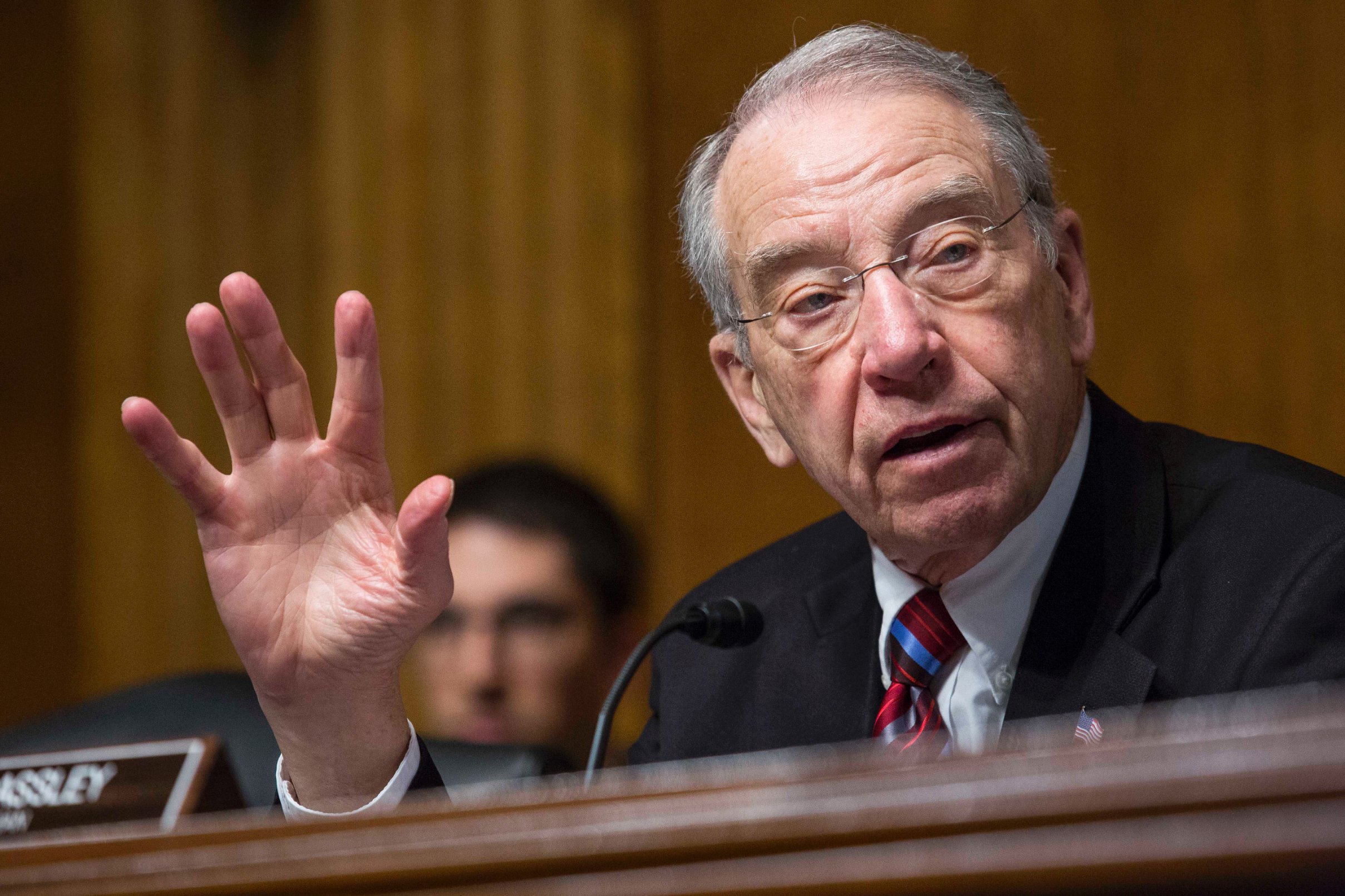 The "national security" theme is being pushed amid the growing GOP opposition to the Fortune 500 giveaway, from such legislators as Sen. Chuck Grassley (R-IA) and Todd Young (R-IN).
The GOP legislators are opposed to the migration giveaway, in part, because it would allow investors to import foreign workers for ordinary white-collar jobs that would otherwise go to Midwest professionals and their families.
Section 80303 of the House bill would allow a wide range of foreign graduates to pick up the green cards and to work in a very wide variety of white-collar jobs throughout the United States.
The gateway would open U.S. jobs for anyone with an ordinary one-year master's degree, says the House bill, "in a program of study involving science, technology, engineering, or mathematics … from a foreign institution if such degree is the equivalent to a degree issued by a qualified United States research institution." --->READ the rest from Neil Munro HERE
If you like what you see, please "Like" and/or Follow us on FACEBOOK
here,
GETTR
here
, and TWITTER
here
.