House GOP says Biden's border wall halt is 'illegal' as delay tops 500 days:
At some point President Biden's delay in building any significant new sections of border wall will cross the line into being an illegal obstruction, congressional Republicans warned in a letter Tuesday to the White House demanding answers about the stall.
Mr. Biden halted construction more than 500 days ago, making good on his campaign vow that "not another foot" would be built on his watch. His administration insists he hasn't actually blocked the money Congress approved but is instead figuring out how it should be spent.
That explanation no longer holds water, said Republicans on the House Budget Committee, led by Rep. Jason Smith of Missouri.
"The administration is continuing to willfully ignore congressional intent by withholding the funds that remain unobligated," the lawmakers wrote in the letter, provided first to The Washington Times. "Further, the continued withholding of these funds with no plan or evidence of expenditure suggests an illegal impoundment and violation of the Impoundment Control Act of 1974."
That 1974 law, in layman's terms, requires that if Congress allocates money for a purpose, the administration must spend it that way, though a president has some leeway on timing.
Congress from 2017 to 2020 pumped about $5 billion into the wall-building project. Then-President Donald Trump, demanding more than Congress allocated, then claimed emergency powers to tap about $10 billion in other funds at the Pentagon, shifting the money over to his wall project. --->READ MORE HERE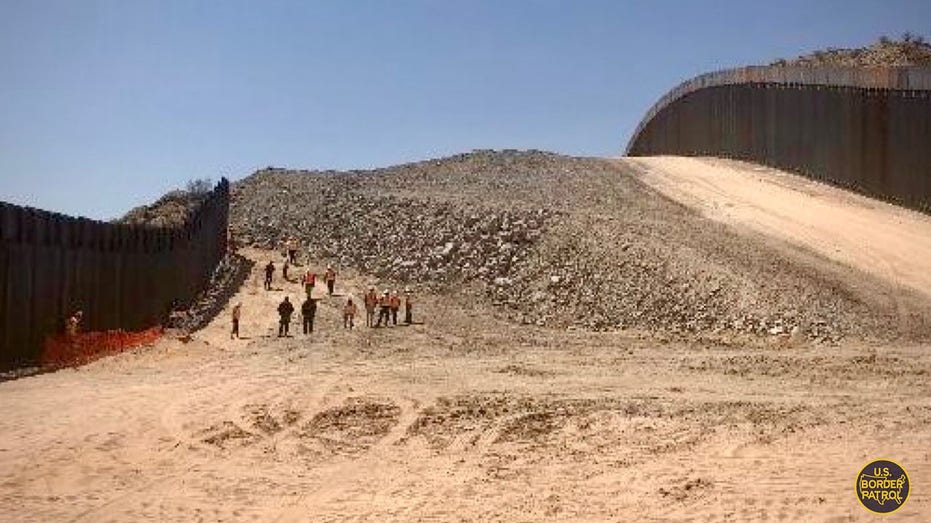 DHS chief Mayorkas approves border wall projects to fill gaps, replace gates:
Homeland Security Secretary Alejandro Mayorkas has authorized projects across the southern border to fill in gaps in the border wall and replace gates – even as the administration continues to urge Congress to end all appropriations for the Trump-era project.
The projects span California, Arizona and Texas and will include work in sectors of San Diego, El Centro, Yuma, El Paso and Rio Grande Valley, and are funded with existing appropriations to DHS from Congress.
They include creating train gates to make it safer for agents and migrants from train operations and gates under a bridge to address "hazardous river waters."
Projects also include the replacement of a barrier in California "that has not been properly treated to withstand corrosion from nearby ocean waters and currently poses safety risks to Border Patrol Agents, community members, and migrants." --->READ MORE HERE
If you like what you see, please "Like" and/or Follow us on FACEBOOK
here,
GETTR
here
, and TWITTER
here
.