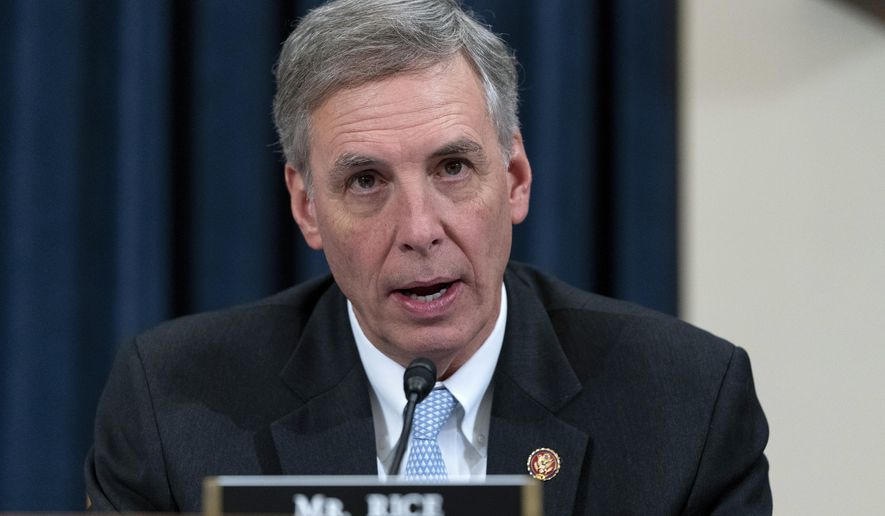 AP Photo/Alex Brandon
GOP says Biden intentionally boosts gas prices to aid his climate agenda:
With gas prices having more than doubled under President Biden, congressional Republicans increasingly are accusing the president of scheming for exactly that to happen, the better to pursue his clean-energy climate agenda.
Rep. Tom Rice, South Carolina Republican, told Treasury Secretary Janet Yellen at a House hearing Wednesday that $5 gasoline appears to be the deliberate result of Mr. Biden's energy policies.
"Is the Biden administration intentionally driving up energy prices?" the lawmaker asked. "It seems to me that it is irrefutable."
Ms. Yellen replied, "Of course not. It is an enormous burden on American households."
"I agree," Mr. Rice responded. "It seems like it's an intentional effort on the Biden administration."
The Treasury secretary noted that the president has authorized the release of one million barrels of oil per day from the nation's strategic petroleum reserve in an effort to lower prices.
Mr. Rice cut her off, calling it "a drop in the bucket" and "a showpiece, and you know it." --->READ MORE HERE
Natural Gas Futures Hit 13-Year High as Biden Pushes Solar Power:
The price of natural gas futures — the contracted price for the product at future dates — hit a 13-year high, spurred by hot weather coming over the summer and lower production rates, in part as a result of President Joe Biden's anti-fossil fuel policies. And consumer demand could also outpace supply.
Biden on Monday ordered emergency measures to boost supplies to U.S. solar manufacturers and put in place a two-year tariff exemption on solar panels from Southeast Asia, which could include products from China.
The oil dot com website reported on the development:
On Monday, Henry Hub natural gas futures were up nearly 10 percent at a 13-year high. At 5 p.m. EST, Henry Hub prices for July contracts sat at $9.368, up 9.91 percent. August contracts were at $9.350, up 9.87 percent. --->READ MORE HERE
Follow links below to relevant/related stories:
+++++Lawmakers grill Janet Yellen on spending, gas prices as she predicts inflation to stay 'high'+++++
Climate groups band together with $100 million campaign to elect green candidates
Biden's move to boost solar panel production draws mixed reviews from industry
If you like what you see, please "Like" and/or Follow us on FACEBOOK
here,
GETTR
here
, and TWITTER
here
.