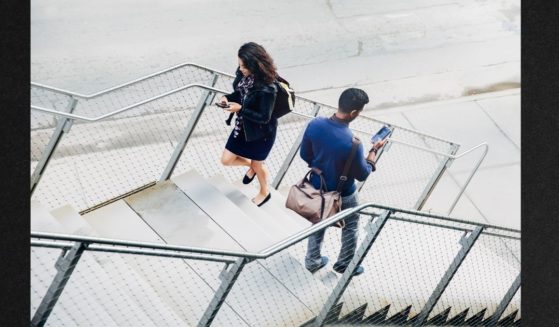 New Documents: CDC Tracked Millions of Americans' Compliance with COVID Rules Using Cell Phone Location Data:
The Centers for Disease Control and Prevention purchased location data extracted from millions of phones nationwide to analyze curfew compliance, track people's visiting patterns and examine health policy effectiveness.
The data procurements were revealed through a series of CDC documents obtained by the news outlet VICE through a Freedom of Information Act request. VICE first reported news of the documents.
The documents VICE obtained from the CDC unveiled a large-scale plan by the agency to get location data from SafeGraph, a controversial location data vendor financially supported by Turki bin Faisal Al Saud, former head of Saudi intelligence, the outlet reported.
Last year, the company, which used plug-ins and other applications to gather and sell cellphone users' data, was banned from the Google Play Store. According to SafeGraph's website, its clients include the CDC, the California Governor's Office, the City of Los Angeles, Johns Hopkins University and Harvard University. --->READ MORE HERE
The CDC Bought Access to Your Location Data:
The public health agency was planning on using the data for Covid and non-Covid related purposes.
The Centers for Disease Control and Prevention (CDC) reportedly bought access to people's location data from a private date company that was banned by Google, according to documents obtained by reporters at Motherboard through a Freedom of Information Act (FOIA) request. The public health agency was planning on using that information to track people's movement for Covid-19 related purposes such as compliance with curfew, as well as general health purposes.
With the onset of the global pandemic in 2020, data location became a tool to track down the spread of the coronavirus. In April 2020, SafeGraph, a private data company, announced that it would make the location data it collects available for free to the CDC, as well as other organizations and government agencies. A year later, the CDC paid SafeGraph $420,000 for access to one year of data after the company stopped providing the information for free. The location data would include information on the whereabouts of tens of millions of Americans through their phones, being able to tell where they lived, worked and their other movements.
In the documents, the CDC lists 21 uses for the location data that included monitoring curfews, visits between neighbors, visits to schools, pharmacies and places of worship, as well as monitoring people's mobility patterns. But the CDC also wanted the location data for public health research by tracking "travel to parks and greenspaces, physical activity and mode of travel, and population migration before, during, and after natural disasters," the documents read. The data collected would be made available across the agency, and "support numerous CDC priorities." --->READ MORE HERE
Follow links below to relevant/related stories and resources:
CDC bought cellphone data to track vaccination, lockdown compliance: report
Army officer convicted in first known COVID court-martial
USA TODAY: Coronavirus Updates
WSJ: Coronavirus Live Updates
YAHOO NEWS: Coronavirus Live Updates
NEW YORK POST: Coronavirus The Latest
If you like what you see, please "Like" and/or Follow us on FACEBOOK
here,
GETTR
here
, and TWITTER
here
.