Arizona governor urges social media to block cartel ads seeking drivers to smuggle illegals:
Sebastian Gamino-Solis, nabbed this month with five illegal immigrants in his BMW, told a Border Patrol agent that he had responded to an ad seeking drivers while trolling through Facebook.
He needed to find some work, and he exchanged information. Then he got the call: He was to go to a park in Chula Vista, California, and collect the people. He would get $2,300 per person.
He was stopped before he could complete the delivery.
Social media platforms are playing an increasing role in the chaos at the border. Smuggling cartels use social media to urge would-be migrants to make the trip and line up the guides and drivers who shepherd the people across the boundary, keep them in stash houses and drive them deeper into the U.S.
Arizona Gov. Doug Ducey, a Republican, has called on major social media platforms to shut down the ads. He said the government is doing what it can, "but we need your help."
"Kids are being lured with the promise of quick cash to aid the cartels in their smuggling operations, break traffic laws to evade police, endanger themselves, passengers and innocent occupants of other cars and ultimately jeopardize their future all because they have responded to an ad on social media," he wrote in a letter to the chiefs of Twitter, TikTok, Snapchat and Meta, which runs Facebook --->READ MORE HERE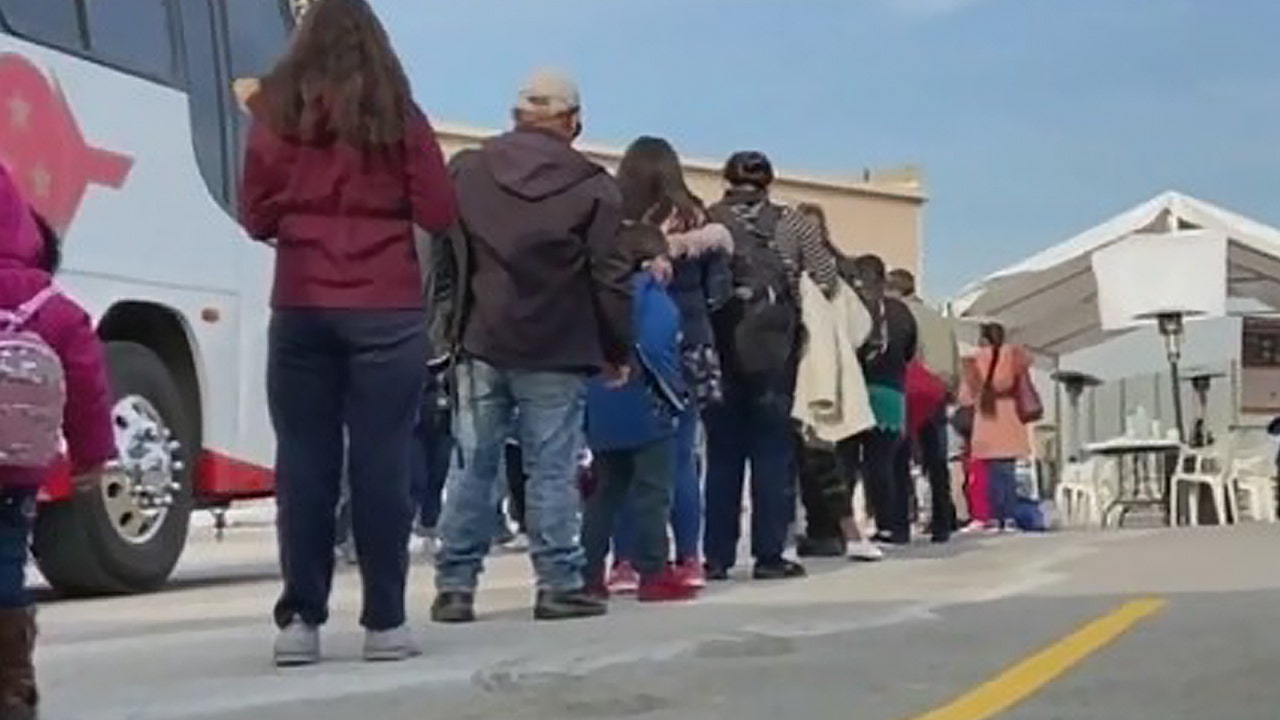 Parents beware, drug cartels are using social media to lure your teen into smuggling migrants
Teens are being recruited because of their accessibility to social media platforms, impressionability, and youthful greed
One of the consequences of the federal government's de facto abdication of the southern border to the international drug cartels is that these cartels are devising more ways to profit off of unsuspecting Americans, regardless of human cost.
In a newer development at the southern border, drug cartels are now using SnapChat, Instagram, and other social media apps to recruit American teenagers from around the country to transport migrants and drugs from the border.
High-speed pursuits between these teenagers and local law enforcement have become daily events, and this grave public safety threat is not receiving the attention it deserves.
Teens are being recruited because of their accessibility to social media platforms, impressionability, and youthful greed. Since October 2021, local law enforcement officials have only one recorded instance of a face-to-face recruitment between a teenager and a smuggler or cartel; the vast majority of encounters occur outside the watchful eyes of parents or guardians over social media. --->READ MORE HERE
If you like what you see, please "Like" and/or Follow us on FACEBOOK
here,
GETTR
here
, and TWITTER
here
.