Leaders rush to lift COVID-19 rules while unvaccinated workers still out of jobs, sparking debate:
Nationwide efforts to lift COVID-19 mandates and restrictions have brought little relief to workers fired for refusing the vaccine when the virus was surging, prompting an outcry among those who say the unvaccinated shouldn't face a lengthy lockout.
The city of Denver lifted its vaccine mandate for city employees earlier this month, but dozens of workers who were terminated for flouting the rules aren't eligible for rehiring for five years.
United Airlines, a private employer that led the way in imposing vaccine mandates, said it is bringing over 2,000 unvaccinated employees who secured a reasonable accommodation from the mandate back into public-facing jobs, as the pandemic situation improves. But about 200 workers who did not seek a vaccine or exemption will not be welcomed back to the company.
The most notable case is in New York City, where Democratic Mayor Eric Adams decided to let unvaccinated athletes and entertainers work in the city to put them on equal footing with visiting performers who are unvaccinated and haven't faced restrictions elsewhere. He said it will bolster the economic outlook for the city by attracting tourism and supporting entertainment jobs. --->READ MORE HERE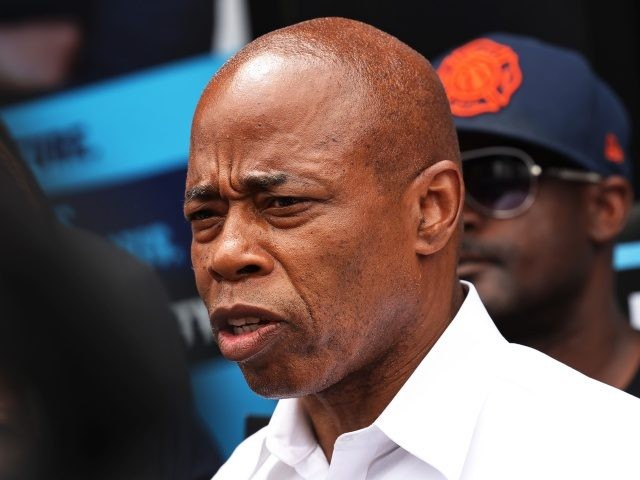 Michael M. Santiago/Getty Images
NYC Mayor Eric Adams Has No Plans to Rehire Unvaccinated City Workers Who Lost Their Jobs:
New York City Mayor Eric Adams, a Democrat, has no plans to rehire the 1,000+ city workers who lost their jobs for refusing to abide by the city's vaccine mandate, yet he is providing a vaccine exemption for athletes and performers in the city.
Adams made the announcement on Thursday, exempting athletes and performers from abiding by the vaccine mandate on private workers.
"Today we take another step in our city's economic recovery — leveling the playing field for New Yorkers and supporting local businesses and performance venues across the city," he said.
"By expanding an existing exemption, we are simply making sure the rules apply equally to everyone who is a performer, regardless of where they are from. The old exemption put our sports teams at a self-imposed competitive disadvantage and was unfair to New York performers," he claimed.
All the while, however, other private workers will still need to abide by the rule, earning him mockery across social media.
That same day, Adams told reporters that he is not considering rehiring the roughly 1,400 city workers who lost their jobs over the jabs, either. --->READ MORE HERE
Follow links below to relevant/related stories and resources:
Startling data reveals how many people have fled NYC during COVID pandemic
IRS Stimulus Check Letter: How to Handle It on Your Taxes
USA TODAY: Coronavirus Updates
WSJ: Coronavirus Live Updates
YAHOO NEWS: Coronavirus Live Updates
NEW YORK POST: Coronavirus The Latest
If you like what you see, please "Like" and/or Follow us on FACEBOOK
here,
GETTR
here
, and TWITTER
here
.