The Centers For Disease Control's Lies Have Destroyed Its Legitimacy:
By refusing to acknowledge the harms of lockdowns, mask mandates, and vaccination, the Centers for Disease Control has brought everlasting shame to itself.
n August 6, 2021, the Centers for Disease Control released a report that the agency claimed showed "Vaccination Offers Higher Protection than Previous COVID-19 Infection." This assertion came amidst a public battle with Sen. Rand Paul, as the CDC released this data from Kentucky, Paul's home state.
Yet after indisputable scientific evidence continued to pile up in favor of natural immunity, the CDC finally capitulated on January 19, 2022, recognizing the superiority of natural immunity over vaccination alone: "Between May and November 2021, people who were unvaccinated and did not have a prior COVID-19 infection remained at the highest risk of infection and hospitalization, while those who were previously infected, both with or without prior vaccination, had the greatest protection."
The CDC's reversal came after its previous discounting of natural immunity caused mass layoffs, nursing home resident isolation, and hospital staffing shortages. It must not be forgotten or overlooked, and the CDC must be held accountable.
Last summer, guided by the CDC, President Biden claimed, "If you're vaccinated, you're not going to be hospitalized, you're not going to be in the IC unit, and you're not going to die." Biden also spread misinformation about vaccinations preventing the spread of Covid-19 by stating, "You're not going to get Covid if you have these vaccinations."
Who is harmed the most by health misinformation produced by our president and his agencies? Those with low health literacy. Our rich-poor gap is growing in this country, and lying about health issues only exacerbates it. --->READ MORE HERE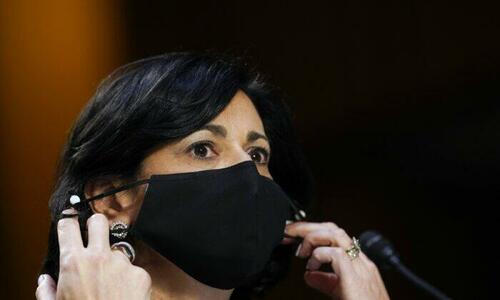 What Is The CDC Hiding? Agency Admits Withholding Widespread Vaccine Efficacy Data:
The Centers for Disease Control and Prevention (CDC) has been collecting detailed information on Covid hospitalizations for more than a year which breaks cases down by age, race and vaccination status - yet the agency has withheld most of it from the public according to the New York Times.
What's more, the agency appears to have selectively published information to support messaging behind boosters.
When the C.D.C. published the first significant data on the effectiveness of boosters in adults younger than 65 two weeks ago, it left out the numbers for a huge portion of that population: 18- to 49-year-olds, the group least likely to benefit from extra shots, because the first two doses already left them well-protected. -NYT
As the Times notes, much of the withheld information could aid in state and local health decisions in their efforts to bring the virus under control. Detailed breakdowns of hospitalizations by age and race, for example, could help officials identify the most at-risk populations in order to more efficiently allocate resources - such as whether healthy adults need booster shots.
According to CDC spokeswoman Kristen Nordlund, the agency's lack of disclosure is "because, basically, at the end of the day, it's not yet ready for prime time," adding that the agency's "priority when gathering any data is to ensure that it's accurate and actionable." --->READ MORE HERE
Follow links below to relevant/related stories and resources:
FDA Weighs Authorizing Second COVID Booster Jab
Without mandates or lockdowns, Florida better managed COVID than New York
USA TODAY: Coronavirus Updates
WSJ: Coronavirus Live Updates
YAHOO NEWS: Coronavirus Live Updates
NEW YORK POST: Coronavirus The Latest
If you like what you see, please "Like" us on Facebook either
here
or
here
. Please follow us on Twitter
here
.