President Joe Biden and his deputies at the Department of Homeland Security (DHS) have dropped nearly all border protections for U.S. graduates, allowing a mass rush of Indian graduates to grab jobs from Fortune 500 companies, experts and foreign workers say.
"They've opened up everything," said Jay Palmer, a civil rights, human trafficking, and immigration rights activist, who works with many of the foreign visa workers who are exploited by their U.S. employers. He continued:
The administration has basically taken down all the checks and balances, and they opened the entire immigration platform for any [foreign gradaute] that wants to come in. White-Collar American graduates are going to be filing bankruptcy on their student loans.
The flood of foreign workers — mostly Indians — across the 50-state union line is growing the nation's already-huge foreign workforce.
That little-recognized workforce consists of roughly 1.5 million non-immigrant foreign workers in U.S. white-collar jobs. The foreign workers are willing to accept low wages in the hope of getting U.S. citizenship. The workforce is helping to push down Americans' salaries and bid up their house prices while inflation shrinks the value of U.S. graduates' salaries.
One contract worker, named Aabha, told Breitbart News that some Indian visa workers are:
taking four [contract] jobs each because everybody can take four jobs and outsource them to [foreign] people. … So they do one job and the three other jobs, they outsource; they give it to somebody with a H-4 [work visa]. They give it to somebody with OPT [Optional Practical Training work permit].

They are going to an extent of giving some jobs to people [who are illegally working] on business visas, B1/B2s.

They are calling people from India for six months because in those six months, they can make enough money. Then this person goes back, and then somebody else comes on a visitor's [B1/B2] visa. He stays for six months, he does the job [illegally], and he goes back. … Because, of course, we are getting paid like $7,000 per month, there is no harm in giving $2,000 to the [visiting] person who is actually doing the job, right?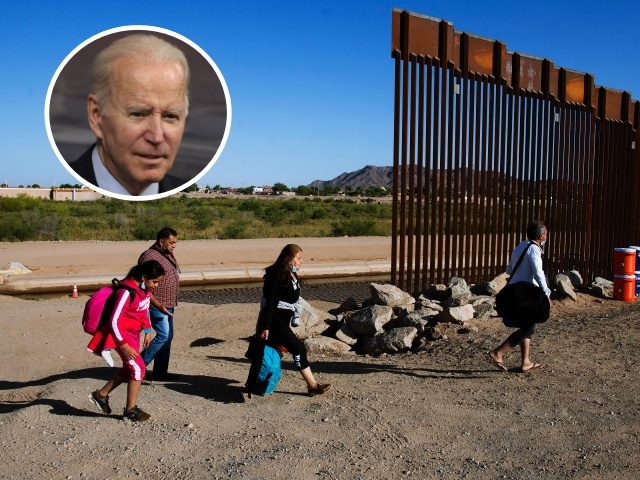 DHS chief Alejandro Mayorkas and pro-migration deputies are encouraging the inrush of illegal white-collar labor. In 2021, they welcomed approximately 1.5 million Latino migrants across the southern border, thereby helping to reinflate the post-2000 cheap-labor bubble.
Mayorkas and DHS have announced they are opening more pipelines for foreign workers to take white-collar jobs in the United States, rolling back security checks against fraud and also shutting down enforcement actions in the United States.
For example, DHS is expanding the already-huge "Optional Practical Training" work-permit program for foreign graduates of U.S. universities. It has also announced it will work with the Department of State to help employers hire more foreign college graduates via the massive J-1 visa program.
Read the rest from Neil Munro
HERE
If you like what you see, please "Like" us on Facebook either
here
or
here
. Please follow us on Twitter
here
.