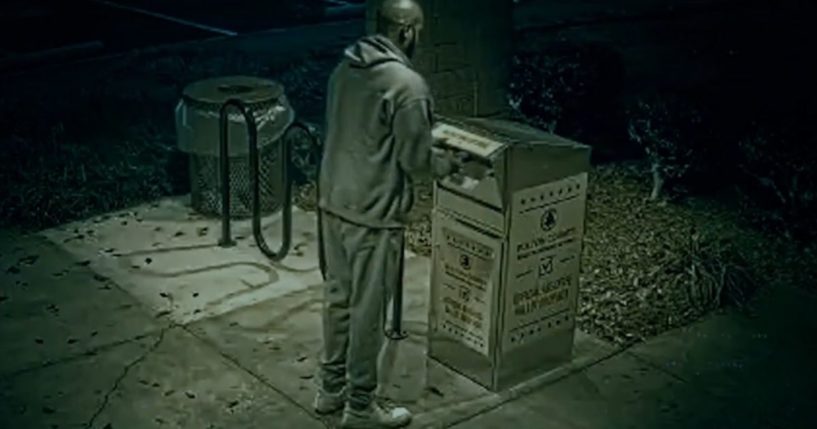 Conservatives Buzzing After D'Souza Drops Must-See Trailer for Explosive Election Fraud Movie - Watch:
Conservative filmmaker Dinesh D'Souza has once again treaded into controversy with his new political documentary "2,000 Mules."
The vote integrity group True the Vote worked with D'Souza on the film about the 2020 general election, according to a trailer released on Saturday.
The trailer had already garnered over 600,000 views on D'Souza's Rumble channel by Monday afternoon.
The movie appears to make the case that contrary to media reports and congressional testimony, the 2020 general election was not "the most secure in U.S. history."
The premise of "2,000 Mules" is that many of the ballots cast in the contest should not have been counted because they were allegedly submitted illegally.
"We tracked 2000 mules making multiple ballot drops, leaving no fingerprints, snapping photos to get paid, a coordinated ring of illegal vote harvesting in all the key states where the election was decided," D'Souza says in the film.
The trailer also includes footage of drop boxes, apparently used during the 2020 election, in which it appears people dropped multiple ballots at a time. --->WATCH and READ MORE HERE
Trailer For '2,000 Mules', A Movie Created Using Footage Of Voter Fraud In 2020 Elections, Released:
Indian-American filmmaker and political commentator Dinesh D'Souza released on Saturday in his Rumble account the movie trailer of "2,000 Mules" that expose the 2020 Elections fraud.
The Gateway Pundit reported that the movie trailer showed ballot traffickers stealing during the last national elections. D'Souza has partnered with True The Vote, an organization that assists voters make intelligent decisions on the elections, in creating the movie based on footages gathered across the country that show ballot boxes being stolen. The movie trailer that has been viewed 385,934 times since it was published after D'Souza announced it in Twitter on Sunday.
In addition, 100 Percent Fed Up explained that the movie is so entitled," 2,000 Mules," because it presents the 2,000 "mules" who wore gloves and used disguises to "stuff ballot boxes" and made "ballot drops" that True The Vote was able to track across the country.
"This one 'mule' made 53 trips to 20 drop boxes. He's not alone. We tracked 2,000 mules making multiple ballot drops. Leaving no fingerprints. Snapping photos to get paid. A coordinated ring of illegal vote harvesting in all the key states where the election was decided. Game over," D'Souza disclosed in the trailer. --->READ MORE HERE
Follow link below to President Trump's Statement:
Statement by Donald J. Trump, 45th President of the United States of America - January 31, 2022
If you like what you see, please "Like" us on Facebook either
here
or
here
. Please follow us on Twitter
here
.