GOP Rep. Salazar, Six House Republicans Unveil Amnesty Plan for Illegal Aliens:
Rep. Maria Salazar (R-FL), along with six House Republicans, has introduced an amnesty plan for illegal aliens amidst the largest wave of illegal immigration in American history.
On Tuesday, Salazar released her legislation titled "The Dignity Act" which would make the nation's 11 to 22 million illegal aliens eligible for green cards — and eventually naturalized American citizenship — so long as they adhere to a 15-year process.
"It's amazing how out of step Rep. Maria Salazar is with the Republican Party, and certainly the Republican base," NumbersUSA's Rosemary Jenks told Breitbart News. "We are in the middle of a historic border surge, and her response is to propose the largest amnesty in history."
The House Republicans co-sponsoring the amnesty are:
Dan Newhouse (R-WA)
John Curtis (R-UT)
Pete Sessions (R-TX)
Jenniffer Gonzalez-Colon (R-PR)
Tom Reed (R-NY)
Peter Meijer (R-MI)
Last month, in an exclusive interview with Breitbart News, House Minority Leader Kevin McCarthy (R-CA) vowed not to consider any amnesty plans for illegal aliens should Republicans take back the House in this year's midterm elections. --->READ MORE HERE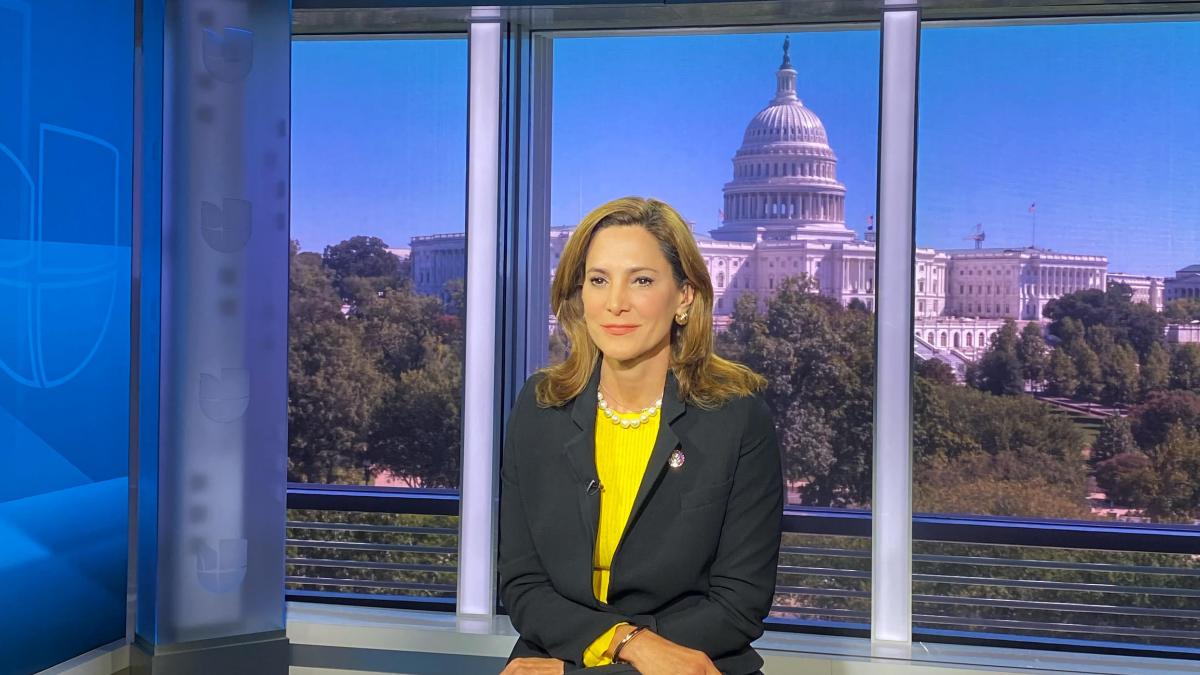 Maria Elvira Salazar proposes pathway to citizenship for immigrants living in the U.S. illegally:
U.S. Rep. Maria Elvira Salazar unveiled immigration legislation that could create a new path to citizenship while strengthening the border. The Miami Republican said she worked for the past year on The Dignity Act, a 532-page comprehensive reform package.
Salazar said the legislation could both "end illegal immigration once and for all" by modernizing the U.S. Border Patrol while also bringing 11 million immigrants living in the U.S. illegally out from the shadows.
"The United States has historically been a beacon of refuge for those fleeing violence and oppression or seeking a new life and opportunities," Salazar said. "In recent decades, our broken immigration system has been exploited, leading to a situation that is unbecoming of our great nation. While the United States is a nation of laws, we are also a nation of second chances. Through dignity and a chance at redemption, this legacy can continue."
In short, the bill would create a program that allows immigrants in the U.S. illegally to stay and work in the U.S. at a cost of $1,000 annually for up to 10 years. Money raised through that would fund workforce training programs available to U.S. workers now.
"If you feel the undocumented have taken your job away, you can tap into these programs and learn a new trade," she said.... --->READ MORE HERE
If you like what you see, please "Like" us on Facebook either
here
or
here
. Please follow us on Twitter
here
.