Joe Biden Invites More Foreign Workers to Take Americans' White-Collar Careers:
President Joe Biden's deputies are inviting even more foreign college graduates to take U.S. white-collar jobs, just as they have opened the southern border to roughly one million blue-collar migrants in 2021.
"It is a punch to the gut" for American graduates, Rob Law, the director of regulatory affairs and policy at the Center for Immigration Studies, told this Breitbart News reporter. He continued, "The government has decided that it is in the interest of their donors to get their own unlimited supply of foreign workers outside of the normal [immigration] channels. So, congratulations. If you got a STEM degree [science, technology, engineering, math], you aren't likely to get a job in STEM, and you're probably not getting any job that will allow you to pay off your student loans."
The four-sided jobs giveaway will also allow many more foreign graduates into a wider variety of non-technology careers, including many jobs sought by women graduates, Kevin Lynn, founder of U.S. Tech Workers, noted. The careers being opened up to migrants include forestry, data visualization, environmental studies, and organizational psychology, he said.
"It's an extreme overreach by agencies over the Congress, which writes the laws on immigration," Lynn added.
The January 21 announcement was leaked to business-oriented media outlets — the Wall Street Journal and Forbes — and it seeks to implement many of the provisions in the administration's January 2021 immigration expansion bill. The bill was blocked by public opposition, and its core provisions were then copied into the Build Back Better bill, which is also blocked. --->READ MORE HERE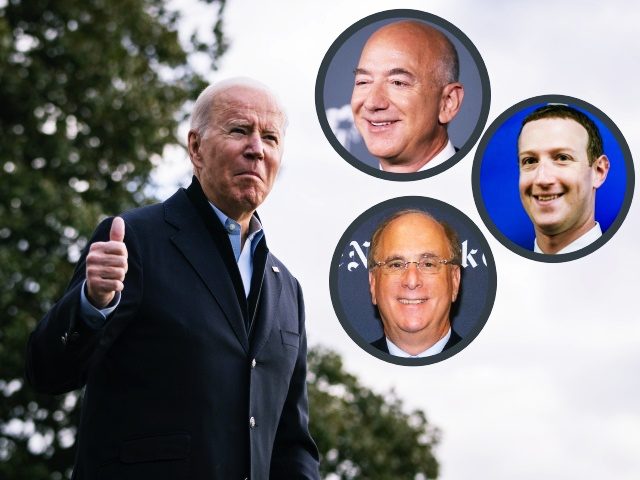 Chamber of Commerce Cheers Biden's Expansion of American Job Outsourcing for Amazon, BlackRock, Facebook:
The United States Chamber of Commerce is cheering on President Joe Biden's expansion of a visa pipeline set to deliver more foreign competition against American professionals while cutting costs for the nation's largest multinational corporations.
As Breitbart News's Neil Munro reports, Biden's Department of Homeland Security (DHS) announced the expansion of the Optional Practical Training (OPT) program whereby corporations like Amazon, Facebook, and BlackRock hire foreign students over American STEM graduates at a 15 percent discount by avoiding tens of billions in FICA taxes.
Specifically, Biden expanded the OPT program to include 22 fields of study from which corporations can hire foreign students at American universities for coveted white-collar, entry-level jobs.
Those new fields of study include bioenergy, climate science, earth systems science, economics and computer science, mathematical economics, general data analytics, and research methodology.
The Chamber of Commerce, representing corporate special interests, cheered the move as "one of a series of key actions needed to address the workforce shortage crisis" even as American college students have urged the federal government to end the program.
"We welcome the Biden administration's announcement on international STEM talent," the Chamber's Jon Baselice said in a statement: --->READ MORE HERE
If you like what you see, please "Like" us on Facebook either
here
or
here
. Please follow us on Twitter
here
.