COVID Is Over (If You Want It):
The title of this blog post is, of course, an homage to the classic John Lennon Christmas song "Happy XMas (War is Over)", which then spurred the popularity of the phrase "War is Over! (If You Want It)".
Despite my distaste for Yoko Ono (and John Lennon being one of my least favorite Beatles), the song is undeniably one of the greatest ever written, both musically and lyrically.
Its chorus, including the background lyrics "war is over, if you want it", sung by the Harlem Community Choir, deliver a goosebump-inducing message of peace at the time of year where so many people, of varying walks of life, celebrating any number of holidays, realign themselves with the magic of giving, the importance of family, the closeness of community and a sense of purpose about our short journey here on Earth.
I caught myself by surprise a couple days ago when the first Christmas playlist I put on this year pumped out this song and I started to get a little emotional.
It's surprising, because while I've always enjoyed Christmas and the holidays, I never found Christmas music to be particularly moving. Rather, after suffering through years of Mariah Carey's "All I Want For Christmas Is You" being the number one song played on the bar jukebox where I used to work during all of November and December, I found it less to be about the spirit of giving and more to be a lobotomized cue for automatons to order a 16th glass of egg nog.
And so, this week, I was trying to take personal inventory about what could have me feeling so moved during only the second week of November. I started thinking about it then, and finished thinking about it during a 3 hour drive I had this week - one of the rare times where I have silence and can hear myself think.
I stumbled upon the idea that because Christmas last year broke from tradition for so many people (myself and my family included) and because this year it finally feels like some of the nation is breathing a true sigh of relief from Covid, that the 2021 holiday season could wind up being one where we embrace tradition yet again.
This is akin to some actual Christmas magic. --->READ MORE HERE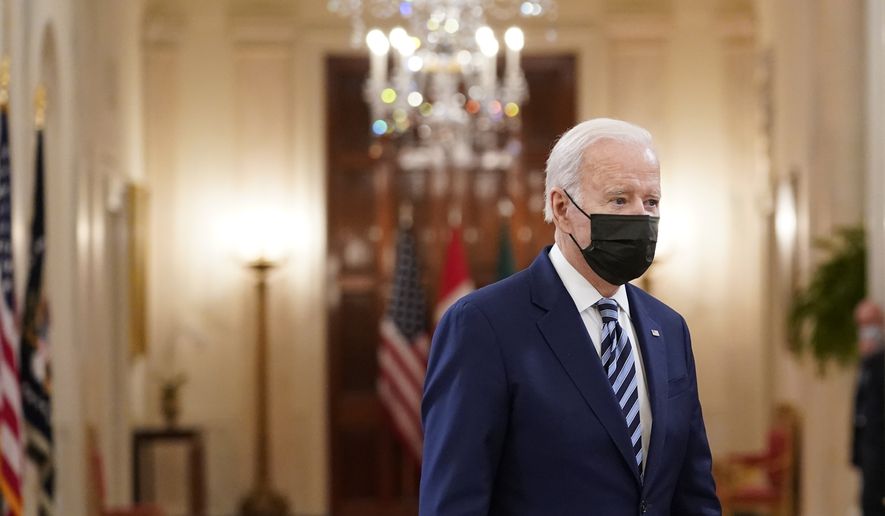 AP Photo/Susan Walsh
Fear or science? Which will win the COVID-19 battle?
It is generally accepted that human fear frequently manifests itself through anger. Whether you research the Diagnostic and Statistical Manual of Mental Disorders ( DSM–5), a product of more than 10 years of effort by hundreds of international experts in all aspects of mental health, or simply flip through the latest edition of Psychology Today, fear turning into anger is a common thread. Exhibit A supporting this in the real world is the worldwide COVID-19 pandemic.
Daily death counts became part of the news cycle in 2020. No one was sure of the origins of COVID-19. Initially, there was limited treatment, and all indications were that this coronavirus spread very quickly from person to person. Naturally, the reaction of people all over the globe was fear. No one wanted to die from some strange sickness with a funny name.
Entire cities closed down. People were told to stay home, to wear masks and not to touch anything anywhere. As the death count piled up, so did the blood pressure of people from coast to coast. The economy tanked. Many services ceased to exist, and many businesses shut their doors for good, unable to survive with no customers. Society oozed fear.
Hope came near the end of the 2020 calendar year in the form of a vaccine. To be more accurate, in the form of multiple vaccines. The best medical and scientific minds on earth had participated in the race to create a vaccine against the dreaded sickness. Trump touted its imminent arrival. Biden and Harris doubted its effectiveness, at least until they won the election and then suddenly it became more politically expedient to be solid believers. Shots began in late December. The world held its collective breath and wondered if the end of the COVID-19 pandemic was near.
The fear remained, however. Was the vaccine safe? Would it work? If so, could life return to normal? --->READ MORE HERE
Follow links below to related stories and resources:
CDC panel, FDA OKs Moderna, Pfizer COVID-19 boosters for all US adults
Doctors say a definitive end to coronavirus won't happen, but surges will get more mild
USA TODAY: Coronavirus Updates
WSJ: Coronavirus Live Updates
YAHOO NEWS: Coronavirus Live Updates
NEW YORK POST: Coronavirus The Latest
If you like what you see, please "Like" us on Facebook either
here
or
here
. Please follow us on Twitter
here
.