Biden's new 401(k) rule threatens to funnel workers' retirement funds into 'woke' causes:
A rule quietly proposed by the Biden administration would allow companies to consider factors such as climate change, diversity issues and even political donations when selecting employees' 401(k) plans, potentially forcing workers to funnel some of their pay into woke causes.
The proposal explicitly directs retirement plan administrators and asset managers to consider environmental, social and corporate governance (ESG) factors when selecting investments.
That would require retirement plan sponsors to give as much weight to a fund's support of liberal causes, such as donating to Black Lives Matter or building wind turbines, as they do to financial returns.
The Labor Department rule makes clear that "climate change and other ESG factors are often material" and should be considered "in the assessment of risks and returns."
It also rescinds a Trump-era rule that requires administrators and asset managers to offer investment options solely in the financial interests of participants.
Under the proposed rule, announced late last month, administrators could enroll workers in ESG funds as a default if the employee does not select an investment option. Workers could unknowingly be supporting causes that don't align with their political views.
If approved, the rule could affect the roughly 150 million workers and $10 trillion in assets covered under the Employee Retirement Income Security Act of 1974, or ERISA. --->READ MORE HERE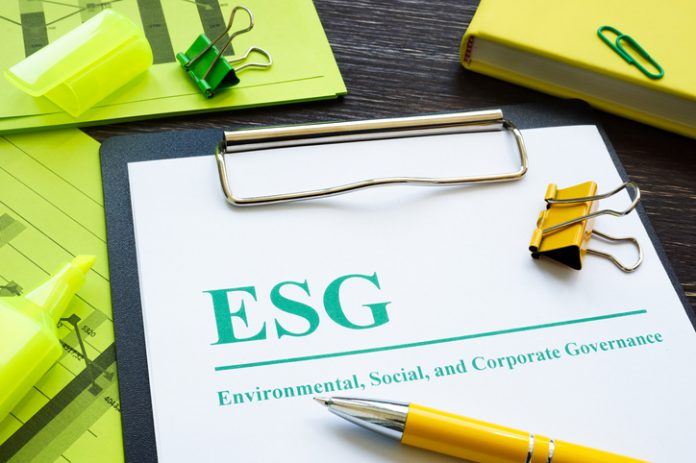 Biden Administration Puts Social Justice Warriors in Charge of Your Money:
Be very aware and wary that the Biden administration plans to put political green energy lobbies and social justice judges in charge of your personal investment portfolios and retirement savings.
Earlier this month, the Labor Department proposed a new rule that will direct pension plans and asset managers to account for politically progressive factors termed Environmental, Social, and Governance scores (ESG) in determining 401(k) retirement plan decisions. Such woke considerations will include assessments of impacts on workforce diversity, climate change, and investments in sanctioned "green" energy projects.
The proposed new Labor ruling scraps and reverses a Trump administration proviso within the Employee Retirement Income Security Act (ERISA) implemented last fall requiring retirement plan fiduciaries to act "solely in the interest" of participants and based upon a "material effect on the return and risk of an investment."
The rule effectively barred plans from automatically placing unknowing workers who don't select a 401(k) fund option into a default ESG fund with higher fees.
In contrast, the proposed Biden DOL rule "makes clear that climate change and other ESG factors are often material," and thus in many instances should be considered "in the assessment of investment risks and returns." --->READ MORE HERE
Follow links below to related stories:
Biden shreds financial protections of investors & retirees with Climate & ESG mandate
The Biden Administration's ESG ERISA Mandate
If you like what you see, please "Like" us on Facebook either
here
or
here
. Please follow us on Twitter
here
.