iden Swells Foreign-Born Voting Population Before Midterm Elections:
President Joe Biden has swelled the number of legal immigrants securing naturalized American citizenship, allowing them to vote in future elections, new United States Citizenship and Immigration Services (USCIS) data shows.
The data, shared with CNN, reveals that Biden's efforts to boost naturalization rates ahead of the 2022 midterm elections and 2024 presidential election have worked.
From October 1, 2020 to September 30, about 855,000 legal immigrants became naturalized American citizens — the highest annual number of legal immigrants getting naturalized in more than a decade. Put another way, more than 2,300 legal immigrants were naturalized every day over the last Fiscal Year.
Compare that to Fiscal Year 2020, when about 625,400 legal immigrants were naturalized. In Fiscal Year 2019, about 844,000 legal immigrants were naturalized and the year before then, in Fiscal Year 2018, nearly 762,000 were naturalized.
The last time naturalization rates were this high was in Fiscal Year 2008 when more than a million legal immigrants became naturalized American citizens.
Demographic data for newly naturalized American citizens are not yet available, but data from prior years shows legal immigrants from Mexico dominate the naturalization process, as well as nationals from India, the Philippines, China, and Cuba. --->READ MORE HERE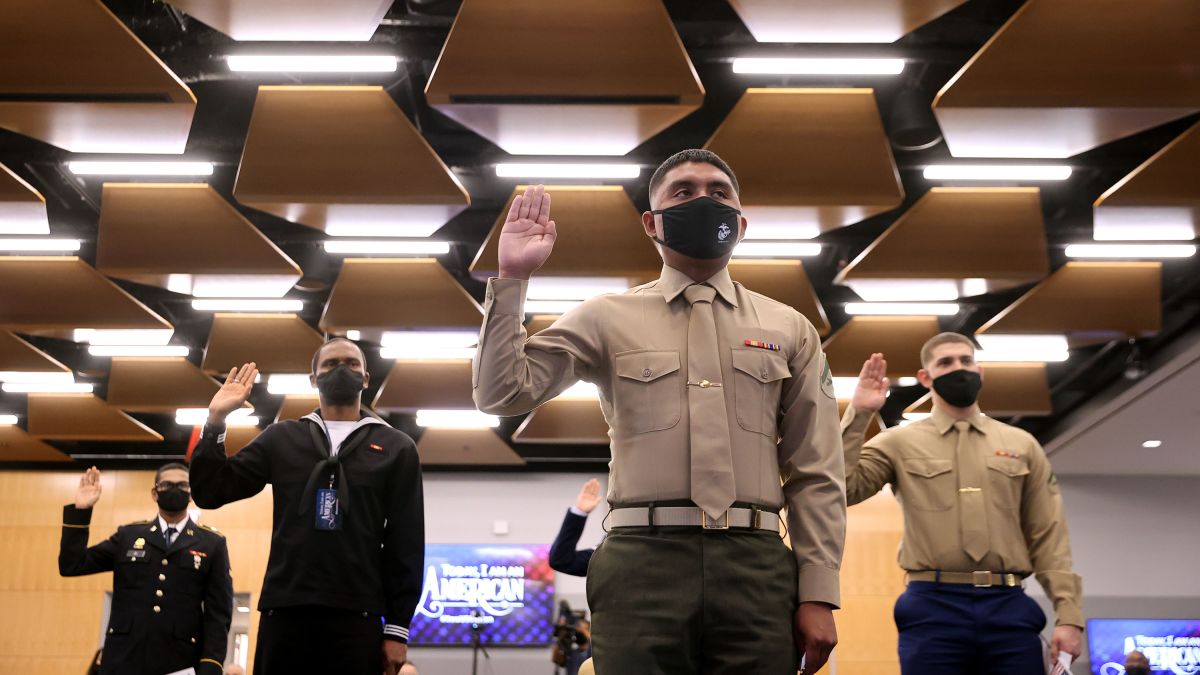 US citizenship naturalizations are highest in more than a decade:
The number of people who became naturalized US citizens in fiscal year 2021 was the highest in more than a decade, according to new data, surpassing the Trump administration-era high and rebounding after the pandemic had prompted office closures and service disruptions.
Around 855,000 people were naturalized during the fiscal year, which ended September 30, compared with 625,400 people in fiscal year 2020, according to data provided by US Citizenship and Immigration Services.
In 2019, under the Trump administration, the agency reached an 11-year high of 843,593 naturalizations.
After struggles with processing and financial issues related to the Covid-19 pandemic, the agency has been able to ramp up naturalizations, USCIS Director Ur Jaddou told CNN. --->READ MORE HERE
If you like what you see, please "Like" us on Facebook either
here
or
here
. Please follow us on Twitter
here
.