Reject Biden's Global Tax Cartel:
One-hundred-and-thirty-five countries agreed today to the global tax deal that Joe Biden and Janet Yellen have long wanted. The arrangement would establish a global minimum corporate-tax rate of 15 percent and reduce the sovereignty of countries to make their own tax policy. That includes the sovereignty of the United States, and Congress should do everything in its power to scuttle this deal.
For a long time, many on the left have decried the "race to the bottom" in corporate taxes. The argument goes like this: One country cuts its corporate tax rate to lure businesses to its shores, then another country undercuts the first country, then another, and so on. Businesses chase these lower rates all around the world, and the countries that choose not to play along wind up with no revenue.
The problem with that argument is that it hasn't happened. What has been derided as a race to the bottom in reality has been more of a slow glide to the middle. Over the past 40 years, corporate tax rates have slowly declined across the board, and the worldwide average in the past ten years has settled right around 25 percent. The distribution has also become less variable over that span: The most common statutory rates globally are between 20 and 25 percent. --->READ MORE HERE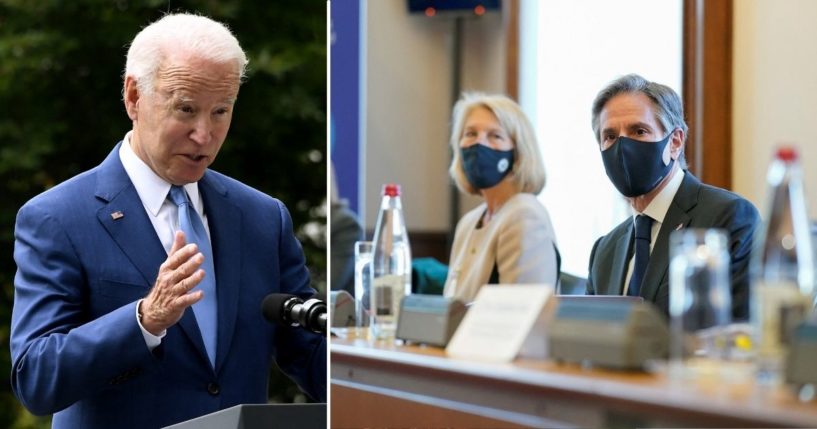 Over 130 Countries Agree to Global Minimum Tax Deal That Will Impact Americans:
A critical piece of President Joe Biden's strategy to ensure that American corporations cannot run from the higher taxes he wants to impose is now in place.
On Friday, 136 nations agreed to set their corporate tax rates no lower than 15 percent, according to CNN.
The deal also requires companies to pay taxes in the nations where they do business, not just where they have a physical presence.
The global minimum tax is now supported by all of the countries in the Organization for Economic Cooperation and Development and the Group of 20.
Ireland had held out, fearing the repercussions of upping its current corporate tax rate of 12.5 percent. It signed on after winning an exemption from the higher rate for its small businesses. --->READMORE HERE
Follow links below to related stories:
World leaders reach landmark global tax deal, setting 15% minimum rate
WSJ: Corporate Taxes Poised to Rise After 136-Country Deal
If you like what you see, please "Like" us on Facebook either
here
or
here
. Please follow us on Twitter
here
.