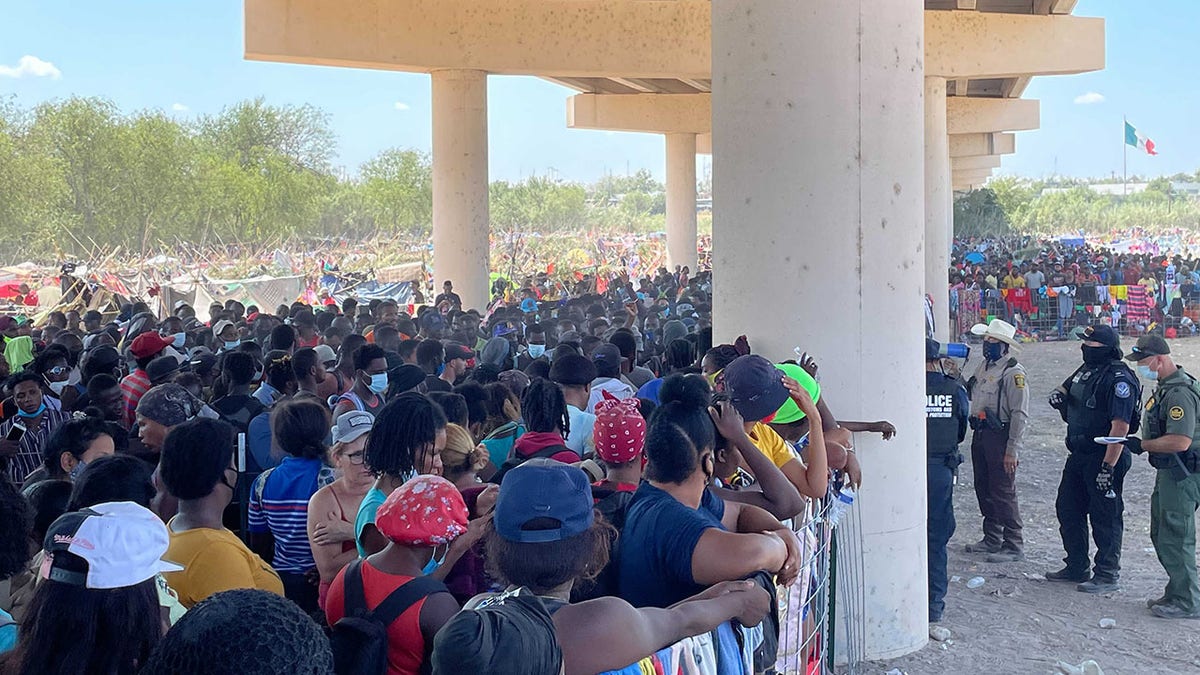 Border counties to sue Biden for 'failure to enforce the laws':
Texas commissioner says immigration reform is needed to help alleviate the burden for border communities
The county in Texas that witnessed the flood of 30,000 migrants earlier this month has said it will unite with neighboring counties to sue the Biden administration and push action at the southern border.
"We've talked about immigration reform for as long as I can remember. Both parties have had control of Washington at one point or another over the last 20 years, and we have failed to do anything about it other than create the mess that we have today," Val Verde County Commissioner Beau Nettleton said in a Tuesday night meeting.
"It is inexcusable," he added.
Nettleton said it was time for fellow border counties and cities to join forces in a suit to challenge U.S. immigration policies that have led to the largest influx of migrants at the southern border in more than 20 years.
U.S. Customs and Border Protection (CBP) have reported more than 1.5 million illegal bordering crossings during the fiscal year 2021 – a figure that has not yet included the number of illegal encounters during the month of September. --->READ MORE HERE
Texas county to sue Biden over 30K Haitian migrants crossing border:
The Texas county overwhelmed by as many as 30,000 illegal immigrants in recent weeks plans to file a joint lawsuit with other cities against the Biden administration over its handling of the border crisis.
Elected officials in Val Verde County voted unanimously Tuesday to take legal action against the Biden administration in a bid to force lawmakers to take action over record-high illegal border crossings.
The county oversees the border city of Del Rio, where tens of thousands of mostly Haitian migrants set up a squalid encampment under the Del Rio International Bridge this month after streaming across the US border via the Rio Grande.
The Val Verde commissioners agreed to unite with other counties along the border to file a joint lawsuit that challenges President Biden's immigration policies.
It wasn't immediately clear when the county would be filing the lawsuit. --->READ MORE HERE
If you like what you see, please "Like" us on Facebook either
here
or
here
. Please follow us on Twitter
here
.