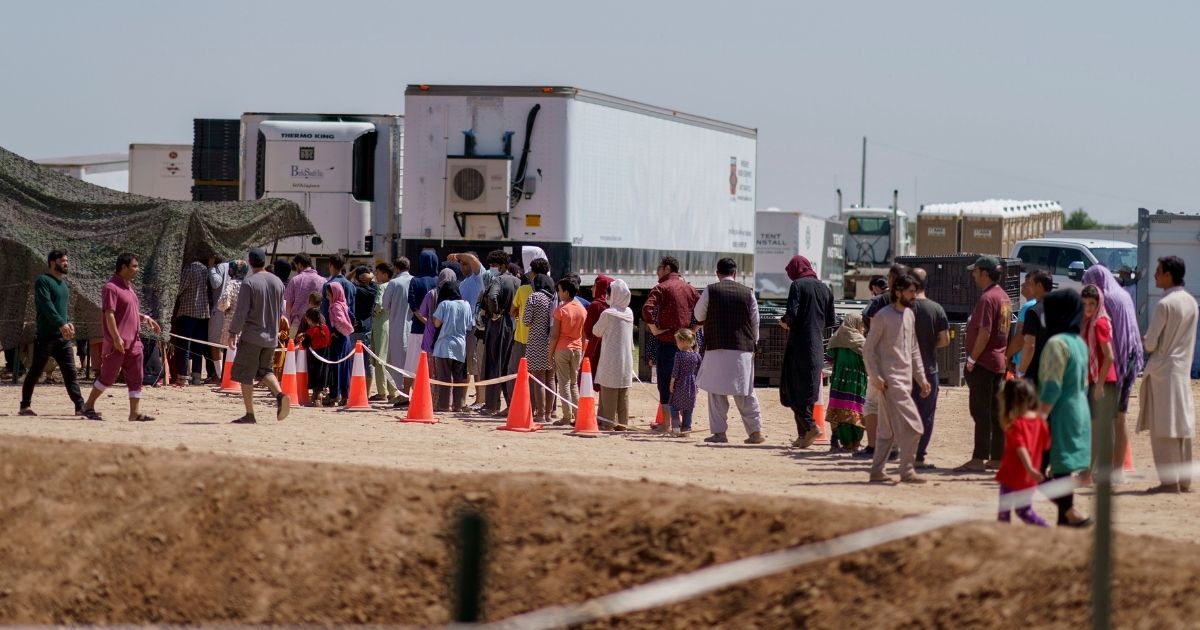 Officials Discover Major Felons Among Refugees Vetted by Biden Admin and Brought to US:
Questions are being asked about the Biden administration's vetting of tens of thousands of Afghans who have been brought into the country after it became known that two men who arrived in the U.S. had been previously deported after committing violent crimes.
One man, a convicted rapist, was deported several years ago and found his way back into the U.S. amid the chaotic withdrawal from Afghanistan last month.
The Washington Times reported that a second man, who was also deported for a different crime, was found among refugees at Washington Dulles International Airport.
That man, who was not named in the Times story, was previously convicted of aggravated robbery. He had been deported in 2017. The report did not state when it was discovered that a known and violent felon was discovered among refugees by customs agents.
The startling report follows another report of a convicted rapist being allowed into the country after leaving Kabul last month — after having also been deported in 2017.
The Times reported a man named Ghader Heydari, 47, was intercepted at the same airport in Washington on Aug. 26 after arriving from a connecting flight in Germany. The man was among other Afghans who had left Kabul on military flights.
ICE officials sent him to a facility in Virginia while it is determined what to do with him. --->READ MORE HERE
EXCLUSIVE: Second major felon found on Afghan evacuation flight:
Another Afghan who had been deported from the U.S. after an aggravated felony conviction was found on an evacuation flight back to the U.S. this month, The Washington Times has learned.
The man, who had a 2011 conviction for aggravated robbery and was deported in 2017, somehow cleared all the overseas checks the Biden administration says it is making. He was flagged only when he arrived at Washington Dulles International Airport, making it tougher to oust him.
His case follows that of Ghader Heydari, an Afghan who was convicted of rape in Idaho in 2010 and was deported in 2017, but who also made it onto an evacuation flight and landed at Dulles.
They are among tens of thousands of Afghans who have reached the U.S., and their arrivals signal potential problems within that broader population over how they are being vetted.
"A lot of time and effort and taxpayer dollars have gone into removing dangerous individuals from our society. In one fell swoop, we're simply going to return them to the U.S. without thinking ahead of the consequences," said Jon Feere, a former chief of staff at Immigration and Customs Enforcement and now director of investigations at the Center for Immigration Studies. --->READ MORE HERE
If you like what you see, please "Like" us on Facebook either
here
or
here
. Please follow us on Twitter
here
.