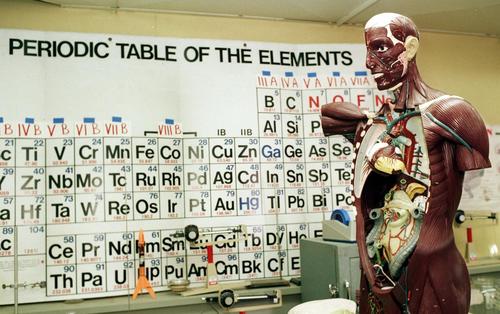 Herzog: Med Schools Are Now Denying Biological Sex:
During a recent endocrinology course at a top medical school in the University of California system, a professor stopped mid-lecture to apologize for something he'd said at the beginning of class.
"I don't want you to think that I am in any way trying to imply anything, and if you can summon some generosity to forgive me, I would really appreciate it," the physician says in a recording provided by a student in the class (whom I'll call Lauren). "Again, I'm very sorry for that. It was certainly not my intention to offend anyone. The worst thing that I can do as a human being is be offensive."
His offense: using the term "pregnant women."
"I said 'when a woman is pregnant,' which implies that only women can get pregnant and I most sincerely apologize to all of you."
It wasn't the first time Lauren had heard an instructor apologize for using language that, to most Americans, would seem utterly inoffensive. Words like "male" and "female."
Why would medical school professors apologize for referring to a patient's biological sex? Because, Lauren explains, in the context of her medical school "acknowledging biological sex can be considered transphobic." --->READ MORE HERE
Some medical schools now teaching that biological sex is a social construct:
Last month Katie Herzog published a piece in which doctors warned that woke ideology was taking over the field of medicine. "Wokeness feels like an existential threat," one doctor told Herzog.
Today, Herzog has a follow-up piece from the perspective of a medical student. The student's real identity isn't shared in the piece because she fears repercussions. Instead Herzog refers to her as simply as Lauren. The piece opens with Lauren recalling a professor who apologized profusely during a lecture for using the phrase "pregnant women." --->READ MORE HERE
Follow links below to related stories:
+++++AMA to Urge End of Sex ID on All Birth Certificates+++++
Harvard lecturer blasted by colleague for defending existence of biological sex
Professors at America's top medical schools are being bullied by woke students into apologizing for using 'transphobic' phrases like 'pregnant woman' and 'breastfeeding'
If you like what you see, please "Like" us on Facebook either
here
or
here
. Please follow us on Twitter
here
.