Biden should be impeached for his open borders policy:
Semantics are important for how we communicate and define issues. One who controls words controls the narrative.
So, take the words migrant and invader. Is there a difference? It's all in how some perceive them and the effect their illegal border crossings have on the U.S.
One definition of invasion should focus our attention: "The entrance or advent of anything troublesome or harmful…"
Does anyone want to argue that the tsunami of humanity coming across our southern border overwhelming border patrol is not troublesome or harmful? Two motels in La Joya, Texas, are housing migrants who have tested positive for COVID-19. Catholic Charities of the Rio Grande Valley are paying the bill and insist the migrants are being kept in isolation. However, in many reports, you can see them wandering outside the motel. Many migrants are even getting bus tickets to fan out across the country. How many of them are carrying the virus?
Instead of securing the border, the Biden administration's Justice Department sued Texas and its governor, Greg Abbott, "seeking to block an executive order that restricts the transport of migrants through the state and authorizes state troopers to pull over vehicles suspected of doing so." On Tuesday, a federal judge temporarily blocked Abbott's order. Is the administration trying to encourage more migrants to come? And coming they are by the tens of thousands. Is there to be no end? --->READ MORE HERE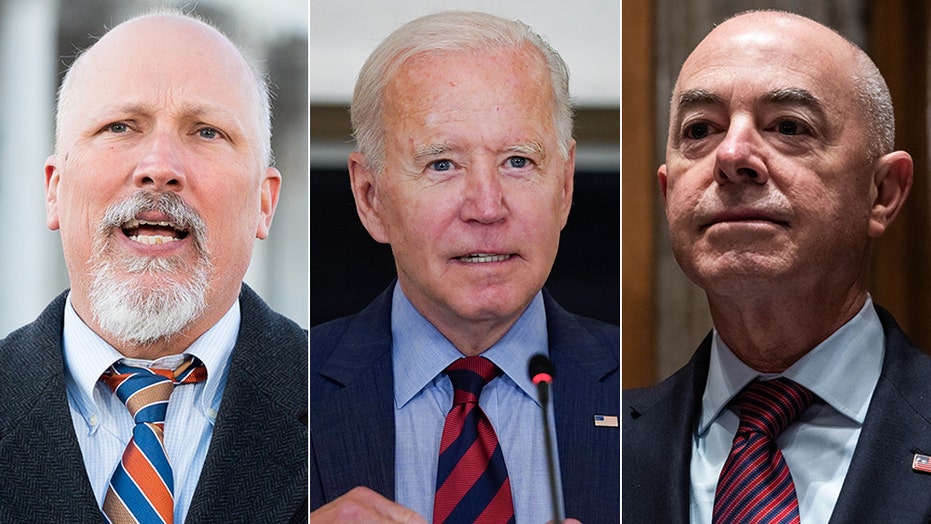 Texas Rep. Chip Roy calls for impeachment of President Biden, DHS Secretary Mayorkas:
Texas Rep. Chip Roy is calling for the impeachment of both President Biden and Homeland Security Secretary Alejandro Mayorkas over their response to the flow of illegal immigrants across the southern border over the past six months.
"Over the past several months, President Biden and Secretary Mayorkas have blatantly and consistently refused to do their constitutional duty to take care that the immigration laws be faithfully executed, as required by Article II, endangering countless American and foreign lives in the process," Roy told Fox News Tuesday.
After conservative radio host Jesse Kelly described the border crisis as "more impeachable than Watergate" Monday, Roy retweeted the message and wrote "Co-sponsor. #ImpeachBiden #ImpeachMayorkas."
Co-sponsor. #ImpeachBiden #ImpeachMayorkas https://t.co/8zuIkXDB0m

— Chip Roy (@chiproytx) August 2, 2021
Then on Tuesday, he retweeted Fox News' Bill Melugin's reporting on Border Patrol buses releasing hundreds of migrants in McAllen, Texas. --->READ MORE HERE
Follow links below to related stories:
Victor Davis Hanson: What do we do with a president who refuses to enforce laws?
Americans Pay High Cost for Biden's Border Crisis
If you like what you see, please "Like" us on Facebook either
here
or
here
. Please follow us on Twitter
here
.