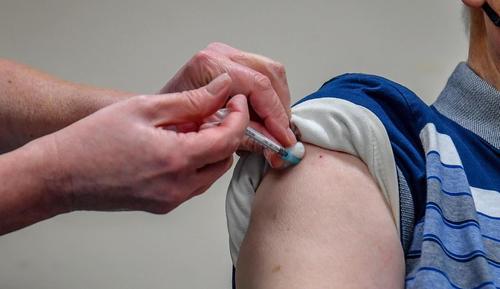 America's Latest COVID Wave Appears To Have Peaked As "Hot Spots" Turn The Corner:
The other day, we shared some official CDC numbers suggesting the COVID wave had likely peaked across the Northeast. Well, on Monday, CDC numbers cited by Bloomberg appeared to suggest that much of the US is seeing a similar pattern, as the latest delta-driven summer COVID wave finally begins to crest, just as President Biden is pushing third jabs and vaccine mandates across the US workforce (and, eventually, in schools).
According to the official numbers, Arkansas and Missouri, where the delta surge began, have seen their seven-day average of cases is down 12% from the peak.
And Florida and Louisiana, which have attracted the lion's share of media attention lately, have also started to see similar declines.
That would seem to suggest that the delta wave truly has begun to wane, just as Dr. Scott Gottlieb and others expected it would. --->READ MORE HERE
Mandates begin in earnest after full FDA approval of Pfizer vaccine:
Hospitals, governors and the military wasted little time Monday in requiring their workers to roll up their sleeves after the Food and Drug Administration fully approved a COVID-19 vaccine for the first time.
Hours after the Pfizer-BioNTech shots received licensure, the Pentagon confirmed that it will follow through with Defense Secretary Lloyd Austin's push to mandate the shots for more than 1 million active-duty troops.
CoxHealth, a hospital system in Missouri walloped by the delta variant of the coronavirus, said workers must get their first dose by Oct. 15. CEO Steven Edwards tied the mandate directly to the FDA's approval and said "careful consideration will be given to allow medical and religious exemptions."
New York Mayor Bill de Blasio said Monday that all public education employees, including custodians as well as teachers, must receive at least one dose of a COVID-19 vaccine by Sept. 27. New Jersey Gov. Phil Murphy said school workers and other public employees in his state must get vaccinated or face weekly testing. It was a massive expansion of the mandate he imposed on health care workers.
President Biden applauded employers for requiring the shots and told other companies to follow suit. --->READ MORE HERE
Follow links below to related stories and resources:
:
'My Body, My Choice' Was Always A Lie, And Injection Mandates Prove It
Pentagon says all US military members must now get COVID vax
USA TODAY: Coronavirus Updates
WSJ: Coronavirus Live Updates
YAHOO NEWS: Coronavirus Live Updates
NEW YORK POST: Coronavirus The Latest
If you like what you see, please "Like" us on Facebook either
here
or
here
. Please follow us on Twitter
here
.