'Afghan terror' at US-Mexico border: Devine:
Joe Biden's Afghanistan debacle shows us how much damage one president can do. But why would it stop there?
The lack of contrition from the president or anyone in his administration leads to the alarming conclusion that they haven't learned a thing. If you fail to show humility in the face of your own mistakes, it means you are destined to repeat them. And unfortunately for the rest of us, we are along for the ride.
At least with the self-inflicted disaster in Afghanistan, even the left-wing media have held the administration to account. The criticism is an unfamiliar feeling for Biden and the pampered likes of Secretary of State Antony Blinken, national security adviser Jake Sullivan and White House press secretary Jen Psaki, as you can see from their shell-shocked faces.
No doubt normal programming will resume soon, once the last US military plane leaves the Kabul airport and a Taliban-ordered media blackout descends. The administration's unforced errors will again be explained away by silver-tongued scribes and its gaslighting accepted as gospel truth. --->READ MORE HERE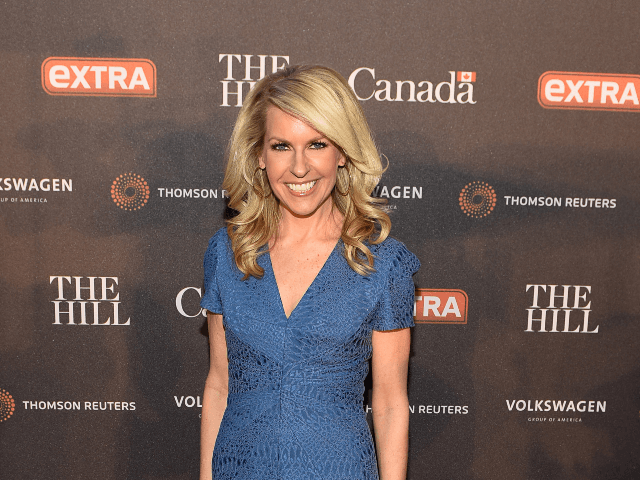 Dave Kotinsky/Getty Images
Monica Crowley: Open Borders, Unvetted Afghan Refugees Expose America to a Terrorist Attack:
The Biden administration's policies towards acceptance of Afghan migrants and refugees may invite a terrorist attack, former senior director of strategic communications for the National Security Council Monica Crowley warned on Tuesday's edition of SiriusXM's Breitbart News Daily with host Alex Marlow.
"You've got non-state actors like ISIS and al-Qaeda all over Afghanistan," Crowley, who holds a Ph.D. in international relations and was a longtime foreign affairs and political analyst for the Fox News Channel, said. "So it is 20 years for nothing. … You have an open southern border where we now have DHS officials saying suspected terrorists are coming across every day, and now you've got Afghanistan in the hands of terrorists."
"The national security implications for this are going to be so horrific and so grave," Crowley said. "Remember after 9/11? The whole conversation in this country was, 'Oh my god, how could this have happened? Why weren't our intelligence agencies all over this situation? How could we not know?'" --->READ MORE NERE
Follow links below to related stories:
+++++Report: Up to 100 Afghans Seeking Resettlement in U.S. 'Flagged' by Terrorism Watch Lists+++++
U.S. using humanitarian tool to admit at-risk Afghans who don't have visas
Report: Joe Biden Waiving Coronavirus Test Requirements for Evacuees at Kabul Airport
Analysis: Biden Likely to Push Illegal Immigration to Worst Levels in History
Customs officials worried seized Mexican passports are bound for criminal immigrants
Migrant Apprehensions Occur Daily, Says Texas Sheriff 200 Miles from Border
If you like what you see, please "Like" us on Facebook either
here
or
here
. Please follow us on Twitter
here
.