What Did Bill Clinton Really Do on Those 'Lolita Express' Trips? Records Release May Reveal the Truth:
A federal judge in New York has ruled that many of the personal records of Ghislaine Maxwell, partner to accused sexual predator Jeffrey Epstein, be released in the next two weeks. Those records will almost certainly implicate some powerful men such as Prince Andrew and former president Bill Clinton. Clinton reportedly took dozens of flights on Epstein's private plane, dubbed the "Lolita Express," referring to the underage girls who stayed on the late financier's island playground.
The release of the records is related to a defamation suit filed against Maxwell by Virginia Roberts Giuffre that was settled in 2017. But the sealed records contained information that Giuffre's lawyers needed. The judge had to weigh whether the release would impact Maxwell's defense at her coming trial on sex trafficking charges.
Judge Loretta Preska ruled that the release would not substantially harm Maxwell's defense and could go forward. --->READ MORE HERE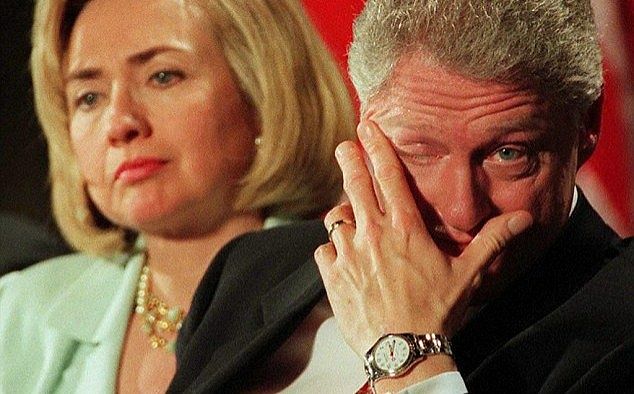 Judge rules to unseal dozens of documents about Ghislaine Maxwell's personal affairs, including those that reveal her and Jeffrey Epstein's relationship with the Clintons:
A judge has ruled that dozens more documents about Ghislaine Maxwell's personal affairs should be made public, including some that could reveal more about her finances and her relationship to the Clintons.
Judge Loretta Preska said that unsealing the documents would not impact Maxwell's right to a fair trial in November as her lawyers have claimed.
Among the documents which will be made public in two weeks' time will be Maxwell's efforts to quash requests from Virginia Roberts Giuffre, who sued Maxwell for defamation, to obtain her financial records.
Giuffre's lawyers demanded a vast array of documents from Maxwell including 'funding received from the Clinton Global Initiative and the Clinton Foundation,' according to court filings.
The judge also ruled that documents relating to a request from Giuffre for email accounts that Maxwell allegedly kept secret from the court should also be made public.
They could give an insight into powerful men who Maxwell knew, such and Prince Andrew of the British royal family. --->READ MORE HERE
If you like what you see, please "Like" us on Facebook either
here
or
here
. Please follow us on Twitter
here
.