Putin and global sharks smell Biden's weakness:
Many of us remember Rodney Dangerfield, the chubby comedian whose signature line was, "I don't get no respect." Judging by the actions and words of America's enemies, neither does President Biden. Russia and our other major adversaries are showing their contempt for Mr. Biden as if they were wired in series.
Mr. Biden's mid-June summit meeting with Russian President Vladimir Putin faded into insignificance quickly as shown by Mr. Putin's post-summit actions. Having shrugged off Mr. Biden's mild rebukes on cyberattacks and human rights Mr. Putin, who always plays to his tough-guy image, ordered a demonstration of his contempt for the president.
Less than a week after the summit, Russian naval forces, comprised of more than twenty ships, submarines, and fighter and bomber aircraft, held an exercise that reportedly came within thirty-five miles of Hawaii. The Russian defense ministry announced its forces' success in practicing how to sink aircraft carriers. U.S. fighters were scrambled twice to intercept Russian aircraft approaching our air defense identification zone causing the Russians to veer away.
About five days later, a UK destroyer sailed through Ukrainian waters that Russia claims as its own. Russian aircraft came close to the ship and while the UK defense ministry denied it — the Russians claimed to have fired warning shots and dropped bombs near the ship. --->READ MORE HERE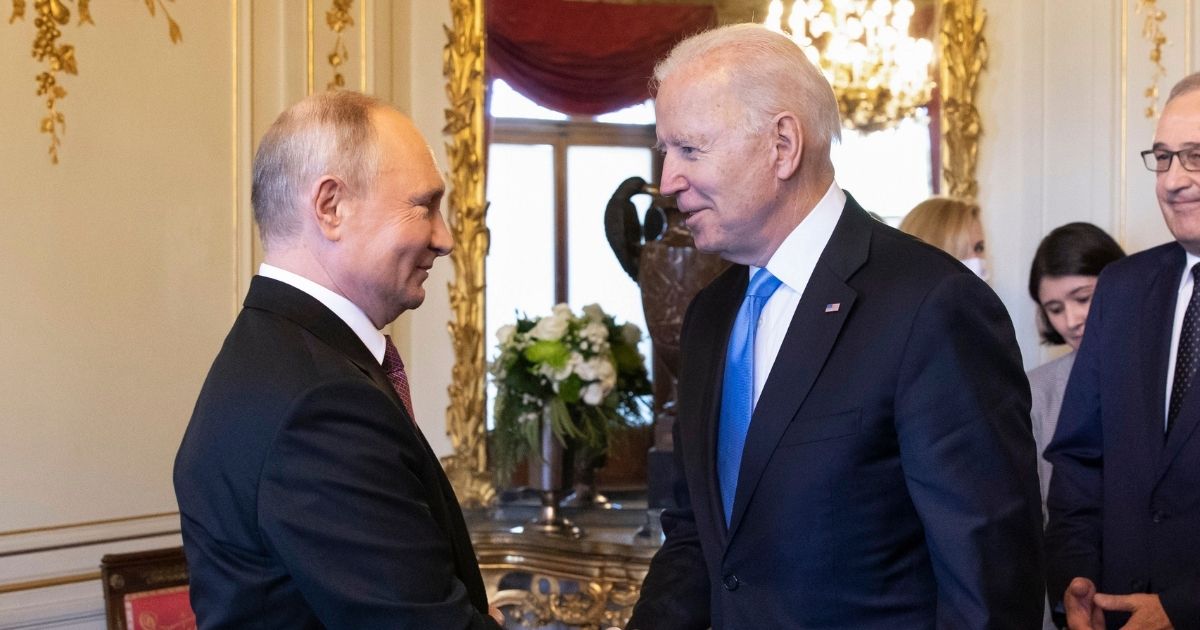 Putin Taunts Biden, Declares Russia Has 'Surpassed' the United States:
Russian President Vladimir Putin appears more emboldened than ever following his sit-down two weeks ago with President Joe Biden, and this week he taunted Biden and U.S. allies by making some very bold statements.
The Sun reported that during a televised Q&A on Wednesday between Putin and Russian citizens, the head of state and former KGB agent touted his country's military strength in what was no doubt a shot at Biden, the U.K. and other NATO powers.
In a jab at the U.S., he stated that the "period of unipolar world is over," noting the country and others have been "surpassed."
"No matter what sanctions are imposed on Russia, no matter what the scaremongering, Russia is developing and in some respects our country has surpassed the European countries and even the U.S.," he said on Russian TV. --->READ MORE HERE
Intelligence agencies detail alleged 'brute force' hacking methods used by Russia
Biden blew a chance for a win in his meeting with Putin
Biden's hypocrisy on pipelines hurts Americans, helps Putin
China-Russia relations: Xi and Putin show united front in message to Biden
Defense consolidation spells trouble for America's missile deterrent
Gauging Putin's strategy to weaken the U.S.
If you like what you see, please "Like" us on Facebook either
here
or
here
. Please follow us on Twitter
here
.