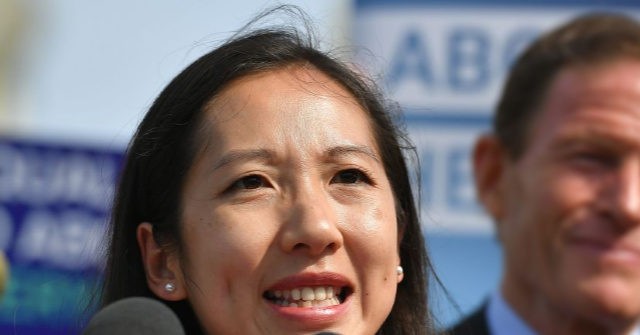 CNN Medical Analyst Wen: Life 'Needs to Be Hard' for Unvaccinated Americans:
CNN medical contributor Dr. Leana Wen said Friday that life needs to be "hard" for Americans who have not received a coronavirus vaccine with "twice weekly testings."
Wen, the former Planned Parenthood president, said, "So now we have this delta variant that is much more contagious. Because it's more contagious, it's going to be even harder for us to reach herd immunity. We're going to have to vaccinate an even higher proportion of people to get there. What happens, then, if we end up having another variant developing that's even more contagious, that could cause more disease, that could evade the protection of our immune system?" --->WATCH and READ MORE HERE
Fauci calls for COVID-19 vaccine mandates: 'This is serious business'
The federal government does not require the COVID-19 vaccine, but Dr. Anthony Fauci said Sunday that he would welcome more mandates at the local level, particularly once the Food and Drug Administration grants the shots a full license instead of relying on an emergency authorization.
Dr. Fauci was responding to a question from Jake Tapper on CNN's "State of the Union" about whether the doctor thought it was generally a good idea for schools and businesses to require vaccinations.
"I remain of that opinion, that I do believe, at the local level, Jake, there should be more mandates. There really should be. We're talking about a life-and-death situation. We have lost 600,000 Americans already, and we're still losing more people," said Dr. Fauci, director of the National Institute of Allergy and Infectious Diseases. --->READ MORE HERE
Follow links below to related stories and resources:
Hundreds of Thai medical workers get COVID-19 despite China's Sinovac vaccinations
People Who Recover From COVID-19 At "Very Low Risk" Of Re-Infection: Study
USA TODAY: Coronavirus Updates
WSJ: Coronavirus Live Updates
YAHOO NEWS: Coronavirus Live Updates
NEW YORK POST: Coronavirus The Latest
If you like what you see, please "Like" us on Facebook either
here
or
here
. Please follow us on Twitter
here
.