8 Things to Know About Whether COVID-19 Leaked From Chinese Lab:
The trove of newly public emails from Dr. Anthony Fauci only has intensified calls for more answers about the origins of COVID-19.
On some level, the executive branch and Congress are investigating the origins of the pandemic that has killed millions around the world and almost 600,000 in the United States.
The renewed attention comes amid mounting circumstantial evidence that the new coronavirus that causes the disease came from China's Wuhan Institute of Virology.
Fauci, director of the National Institutes of Allergy and Infectious Diseases, told a Senate panel May 11 that the United States didn't help fund research at the Wuhan lab that involved making the virus more contagious or otherwise more dangerous.
However, the surfacing of an email exchange from Feb. 1, 2020, between Fauci and his deputy and fellow immunologist Hugh Auchincloss seems to cast doubt on that point.
That exchange is among thousands of pages of Fauci's work emails obtained by BuzzFeed and The Washington Post in separate requests under the Freedom of Information Act.
The research mentioned in the Fauci-Auchincloss exchange is called "gain of function" and describes a risky process of making a disease more dangerous or contagious for the purpose of studying a response. --->READ MORE HERE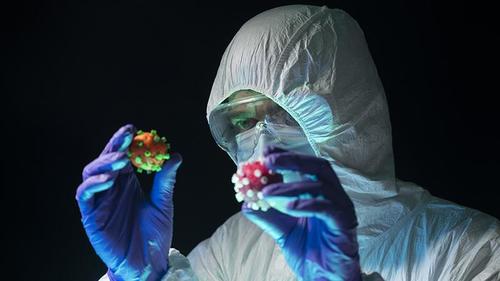 Majority Of Americans Believe COVID Came From Wuhan Lab; A Quarter Believe It Was "Released On Purpose", New Poll Finds:
Most Americans believe that the coronavirus pandemic originated in the Wuhan Institute of Virology, with almost a quarter saying they believe it was released on purpose, according to a YouGov poll.
A total of 58% of Americans agree that its is 'definitely or probably true' that the virus came out of the Wuhan lab.
The number represents a nine percent increase on findings from a year ago.
Even 43% of Democrats believe the virus came out of the lab. --->READ MORE HERE
Follow links below to related stories and resources::
EU lawmakers OK virus pass, boosting summer travel hopes
All the coronavirus particles in the world combined weigh no more than 22 pounds, a new study estimates
USA TODAY: Coronavirus Updates
WSJ: Coronavirus Live Updates
YAHOO NEWS: Coronavirus Live Updates
NEW YORK POST: Coronavirus The Latest
If you like what you see, please "Like" us on Facebook either
here
or
here
. Please follow us on Twitter
here
.