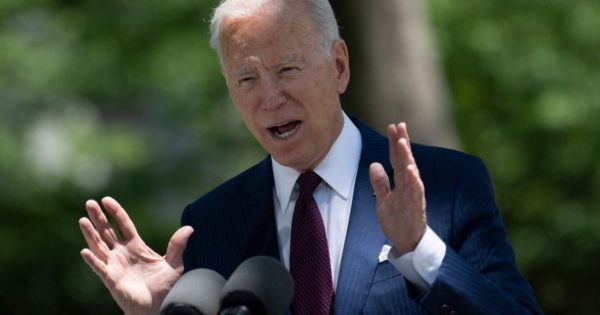 Biden Nominates Texas Sheriff Who Refused to Enforce Trump Immigration Policy to Lead ICE:
President Joe Biden on Tuesday nominated the sheriff of one of the nation's most populous counties to lead the agency that deports illegal immigrants, picking a seasoned law enforcement official who sharply criticized former President Donald Trump's immigration policies.
Harris County Sheriff Ed Gonzalez, whose jurisdiction includes the Houston metropolitan area, was nominated director of Immigration and Customs Enforcement, an agency that has been without a Senate-confirmed leader since 2017.
After his election in 2016, Gonzalez fulfilled a campaign promise to withdraw Harris County from a federal partnership that authorizes sheriff's deputies to enforce immigration laws, ending an agreement that had been in place since 2008.
Such agreements grew from 35 to 150 during Trump's presidency, with many of those additions in Texas and Florida. --->READ MORE HERE
An open letter to Biden appointees at ICE: Don't be the fall guy:
The anti-enforcement agenda you've been forced to carry out was developed by opponents of national borders
As an ICE official in the prior administration, I recognize that a change in management means a change in practices. But I am concerned you are being used by the Biden administration to advance policies that your leadership knows will endanger the lives of countless people. The sooner you demand a change of course, the better it will be for public safety and your own conscience.
The anti-enforcement agenda that you've been tasked with carrying out was developed by strident opponents of national borders operating as political appointees at the Department of Homeland Security (DHS) and the White House.
People like Esther Olavarria and Angela Kelley have been part of the immigration debate for a long time and have calculated that undermining America's sovereignty is more important than promoting public safety or national security. They've also calculated that Congress is more likely to call on you to testify about the predictable fallout from these policies since you will be the ones implementing the directives they've cooked up. If you're not prepared to be on the hook for avoidable murders, assaults, rapes or terrorism, you had better start speaking up and pushing back on your leadership right now. --->READ MORE HERE
Follow links below to related stories:
*****DHS whistleblower says border guards are 'burned out' from Biden policies*****
Report: DHS Whistleblower Reveals the True Horror of Biden's Policies
Report: Biden Admin Plans to Ramp Up Number of Immigrants Released Into US as Border Surge Continues
15,000 migrants released into US without notices to appear in court, congressman says
If you like what you see, please "Like" us on Facebook either
here
or
here
. Please follow us on Twitter
here
.