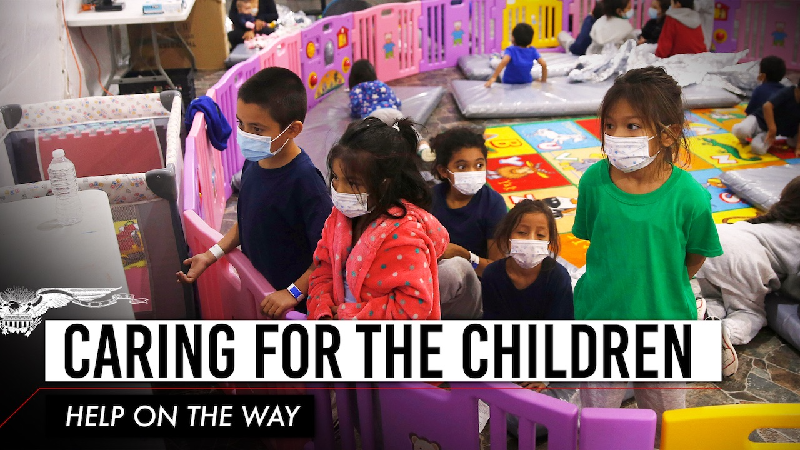 Stephen Miller group and Texas sue Biden to stop accepting migrant children at border:
A legal group founded by former President Donald Trump's policy adviser Stephen Miller and the state of Texas sued the Biden administration in response to its taking in tens of thousands of unaccompanied migrant children at the border and releasing them into the United States.
Miller's Washington-based America First Legal Foundation is supporting Texas as outside legal counsel in a lawsuit that charges President Joe Biden did not adequately plan what to do with children arriving at the border in place of turning them away. The suit also asserts that the Biden administration, by releasing those children into the U.S., has put people at greater risk of contracting the coronavirus.
"By releasing unvaccinated and potentially coronavirus-infected aliens en masse into the country – aliens who have been smuggled and housed in extremely unsanitary conditions – the Biden administration is sabotaging the public health of Texans and all Americans," Miller said in a statement.
The lawsuit was filed by Texas Attorney General Ken Paxton in Fort Worth. Trump's appointee Mark Pittman, U.S. attorney for the Northern District of Texas, will preside over the case. --->READ MORE HERE
Number of migrant children arriving in US jumped 800 percent in 2 months: report:
The number of unaccompanied migrant children traveling through Mexico to the US has increased more than 800 percent from January to March of this year, with 275 minors arriving a day on average, according to a report.
The number of illegal immigrant minors in Mexico heading to the US rose from 380 in January to 3,500 by the end of March, according to the United Nations Children's Fund, the New York Times reported.
"I was heartbroken to see the suffering of so many young children, including babies, at the Mexican border with the US," Jean Gough, UNICEF's regional director for Latin America and the Caribbean, told the newspaper after spending five days in Mexico visiting the border.​
UNICEF's analysis was based on numbers provided by Mexico's National Migration Institute and other official sources.​ --->READ MORE HERE
Follow links below to related stories:
Biden increases migrant childrens' woes at the southern border
Uncle of boy found at border reportedly wants him to stay in US
Child pornography not an automatic cause for deportation
If you like what you see, please "Like" us on Facebook either
here
or
here
. Please follow us on Twitter
here
.