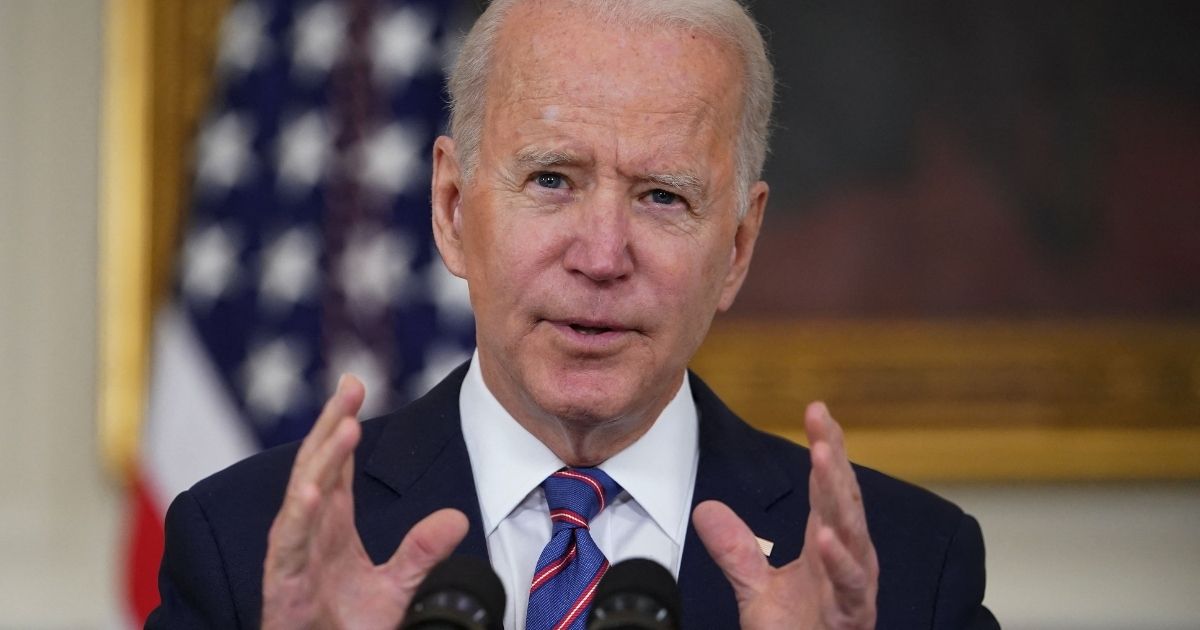 Part of Biden's Infrastructure Plan Is to Literally Destroy Highways Already Built:
President Joe Biden's $2.25 trillion infrastructure plan is a wretched mess of bloat, giveaways and Green New Deal-style posturing. It intends to tax-and-spend our way out of the pandemic funk by raising taxes on businesses already battered by lockdowns and spending that money on liberal agenda items that make Democrats feel warm and fuzzy but do little to make America's infrastructure better.
If you want an object lesson in just how broken this plan is, look no further than the New Orleans neighborhood of Tremé, where Biden would spend federal money to destroy a highway that's already been built in the name of "advanc[ing] racial equity and environmental justice."
Or look to Syracuse, New York, where the same thing would happen to a section of Interstate 81.
Or Houston, where an Interstate 45 expansion was paused recently at the behest of Biden's Department of Transportation because some in the community deemed the expansion to be "racist."
These are the priorities of an infrastructure plan that Biden said, in his opening pitch Wednesday, would "grow the economy, make us more competitive around the world, promote our national security interest and put us in a position to win the global competition with China in the upcoming years." --->READ MORE HERE
Joe Biden 'Infrastructure' Bill Includes $20 Billion Fund to Destroy 'Racist' Highways
President Joe Biden's proposed $2.5 trillion infrastructure bill includes funds to actually destroy infrastructure, according to reports.
The White House cited the Claiborne Expressway in New Orleans and Interstate 81 in Syracuse, New York, as two problematic highways going through black neighborhoods they would support destroying.
Biden's mention of the Claiborne Expressway thrilled New Orleans activist Amy Stelly who has worked to destroy the highway.
"I'm floored," she said to the Washington Post. "I'm thrilled to hear President Biden would call out the Claiborne Expressway as a racist highway." --->READ MORE HERE
Follow links below to related stories:
A woman called for a highway's removal in a Black neighborhood. The White House singled it out in its infrastructure plan
Biden Infrastructure Bill Includes $20 BILLION To DESTROY Highways For Being Racist
If you like what you see, please "Like" us on Facebook either
here
or
here
. Please follow us on Twitter
here
.