Face masks, move over; there's a new stupid in town: Cloth pig snouts:
First came the face masks. Then came the surgeon general's appeal to "seriously, people, stop buying masks." Then came the Centers for Disease Control and Prevention call for Americans to wear face masks. Then came Anthony Fauci's flirtation — brief — with the press to wear goggles and face shields. Then came Fauci's "it's common sense" call to wear two masks, based on the theory that if one is good, two are better — leaving it so far unanswered what that means for three or more. Now come the nose masks from Mexico.
And Americans are supposed to walk around with cloth-stitched snouts on their faces?
To steal from the surgeon general: "Seriously, people."
That's the stupidest thing since square wheels.
"Human cells that give people a sense of smell are a key entry point for coronavirus, making nose coverings important, according to Johns Hopkins University," Fox News wrote, about a video that's making media waves showing a man and woman eating and drinking with the fabricated pig snouts on their noses. --->READ MORE HERE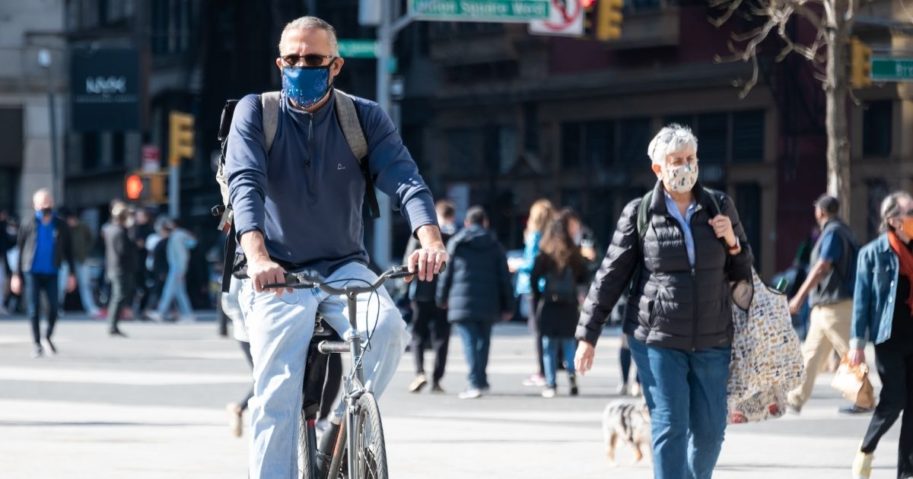 Lib News Article Claims We May Be Living in a 'Permanent Pandemic':
We've now endured a year of life-disrupting measures due to the coronavirus pandemic, which the country — and world — has adapted to. Sadly, it appears as though our own social lockdown measures created needless death and despair.
The cure was worse than the problem.
If you ask one Bloomberg columnist, who formerly worked as a columnist for The Economist, the nightmare will never end– and why should it? Everything is bad and sad and most definitely hopeless, despite the fact that states across the country are rolling back restrictions with great success.
Andreas Kluth, who writes opinions for the left-wing publication, argued Wednesday, "We must start planning for a permanent pandemic," and he cited the emergence of these supposedly deadly new viral "variants" we keep hearing so much about.
"For the past year, an assumption — sometimes explicit, often tacit — has informed almost all our thinking about the pandemic: At some point, it will be over, and then we'll go 'back to normal,'" Kluth wrote. "This premise is almost certainly wrong." --->READ MORE HERE
Follow links below to related stories and resources:
WSJ: How to Get a Covid-19 Vaccine: a State-by-State Guide
COVID-19 vaccine near me: Digital tools to help you find vaccination locations
USA TODAY: Coronavirus Updates
WSJ: Coronavirus Live Updates
YAHOO NEWS: Coronavirus Live Updates
NEW YORK POST: Coronavirus The Latest
If you like what you see, please "Like" us on Facebook either
here
or
here
. Please follow us on Twitter
here
.