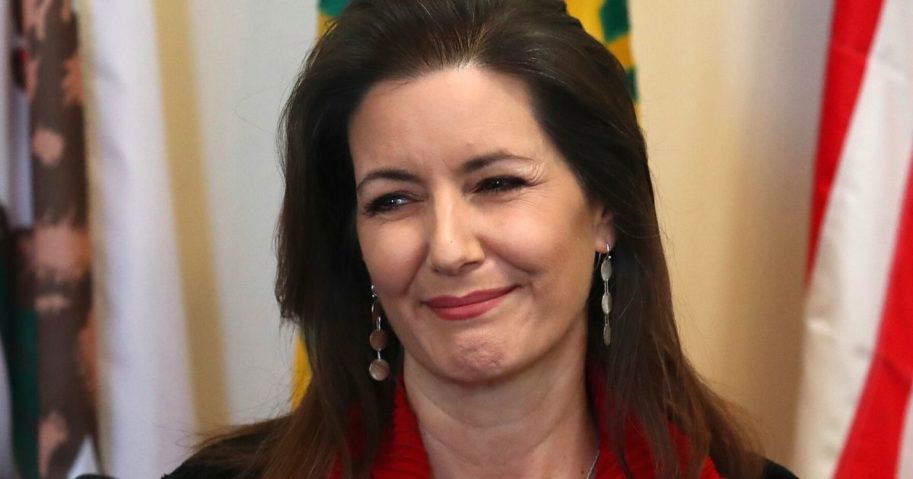 California Mayor Announces $500-per-Month 'Guaranteed Income' Program, Struggling White Families Not Allowed to Participate:
It's perhaps the most California thing ever.
In Oakland, the city is trying out a $500 "guaranteed income" program. Oakland Resilient Families, which is raising money through private donors, currently has $6.75 million in its coffers, and it's going to give it all away to struggling families.
If you're a struggling family in the Bay Area city, you can get paid each month with no strings attached on how you spend it.
There is one very big string attached to who gets it, though: You can't be white.
According to The Associated Press, the program, which was announced Tuesday by Oakland Mayor Libby Schaaf, will give money only to "low-income families of color." --->READ MORE HERE
Nolte: Whites Excluded, Illegal Aliens Qualify for Oakland's $500 Month Payout Program:
Oakland, California, Mayor Libby Schaaf (D) announced a program that offers poor minority families $500 a month. Poor white families are excluded for the sin of being white. However, illegal aliens qualify.
Per the Daily Mail, "An estimated 10,000 of Oakland's 435,000 population are white residents who live in poverty," but they will receive nothing, and only because they are white.
Here is how you qualify for Oakland's no-questions-asked $500 a month:
> You must have at least one child
> Your income must be at or below 50 percent of Oakland's median income
> You must not be white
The excuse for excluding whitey, per the far-left Associate Press, is that "White households in Oakland on average make about three times as much annually than black households[.]"
Yeah, but, um, 10,000 white households do not.
Okay, but they are still white. Duh.
The good news — if you're a total lunatic — is that while poor whites are excluded based only on the fact they are white, illegal aliens do qualify for the $500 per month. Per Yahoo, the $500 is not taxable "and undocumented and/or unsheltered individuals also qualify."
Let me run that Yahoo sentence through the Orwellian translator: "illegal aliens and the homeless also qualify." --->READ MORE HERE
If you like what you see, please "Like" us on Facebook either
here
or
here
. Please follow us on Twitter
here
.