After four years of silence from the legacy media on the matter, it's time to take stock of how the Trump administration helped the environment.
During his first two days "unifying" the nation, President Joseph R. Biden delivered for the most radical environmental interests of the Democrat coalition that nominated and elected him. After all, that is what he promised to do. Killing the Keystone Pipeline and rejoining the Paris Climate Agreement is just the start of his "unifying" environmental agenda.
Over the last month, the White House and federal agencies go through the same ritual of preparing accomplishment reports. And they should. My office prepared one. The secretary's office prepared one. After all, we are proud of delivering for the American people.
The Council on Environmental Quality (CEQ), which is part of the Executive Office of the President, has produced "The Trump Administration's Environmental Accomplishments." Here are a few of the highlights you might not know about, especially since the Biden administration immediately removed this government report from the White House website.
President Trump Signed Historic Conservation Legislation
> R. 1957, the "Great American Outdoors Act," the largest public lands investment in American history.
> 47, the "Dingell Conservation, Management, and Recreation Act," the largest public lands bill in nearly a decade, designates 1.3 million new acres of wilderness; supported land and water conservation; established a program to better respond to wildfires; and expanded access for recreational hunting and fishing on Federal lands.
> Through the Interior Department (DOI), 49 trails spanning 1,645 miles were added to the National Recreational Trails System while hunting and fishing opportunities were expanded across more than 2.3 million acres at 138 national wildlife refuges and nine national fish hatcheries.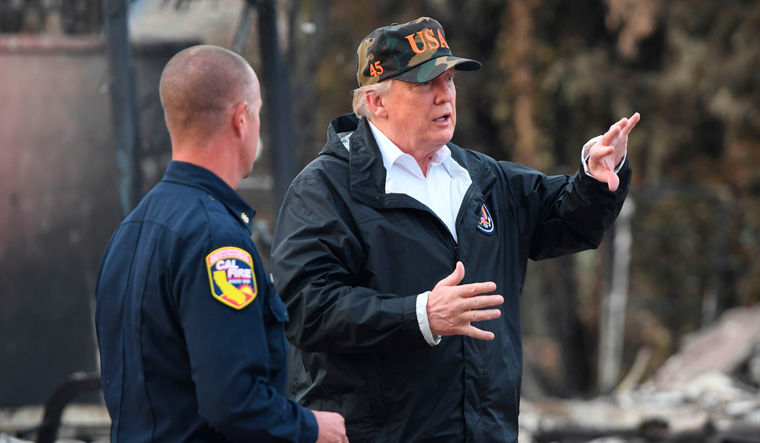 Improved Forest Management
> R. 2, the "Agriculture Improvement Act," includes provisions to expedite forest management to reduce the threat of catastrophic wildfires.
> Executive Order 13855, "Promoting Active Management of America's Forests, Rangelands, and Other Federal Lands to Improve Conditions and Reduce Wildfire Risk," improves wildland fire management and protect habitats and communities.
> DOI reduced wildfire risk across 5.4 million acres of Interior-managed land.
> S. Department of Agriculture improved forest conditions and reduced wildfire risk on over 2.65 million acres in 2020 alone.
Read lots more
HERE
If you like what you see, please "Like" us on Facebook either
here
or
here
. Please follow us on Twitter
here
.