Trump reigns supreme at 'TPAC':
Former President Donald Trump has gone from reject to ruler of the roost at the nation's largest annual gathering of conservative activists.
That inescapable reality hung over the opening day of the Conservative Political Action here in Florida.
Donald Trump Jr. joked the confab could be rebranded as "TPAC."
Activists, meanwhile, rolled around a golden statue of Mr. Trump and sported masks reading "Trump: I'll be back," and possible contenders for the 2024 presidential nomination fawned over the 45th president.
Sen. Ted Cruz said the Washington establishment wishes it could "erase the last four years" of Mr. Trump and turn back the clock to a time when "Republican's compelling message was: Republicans! We waste less!" --->READ MORE HERE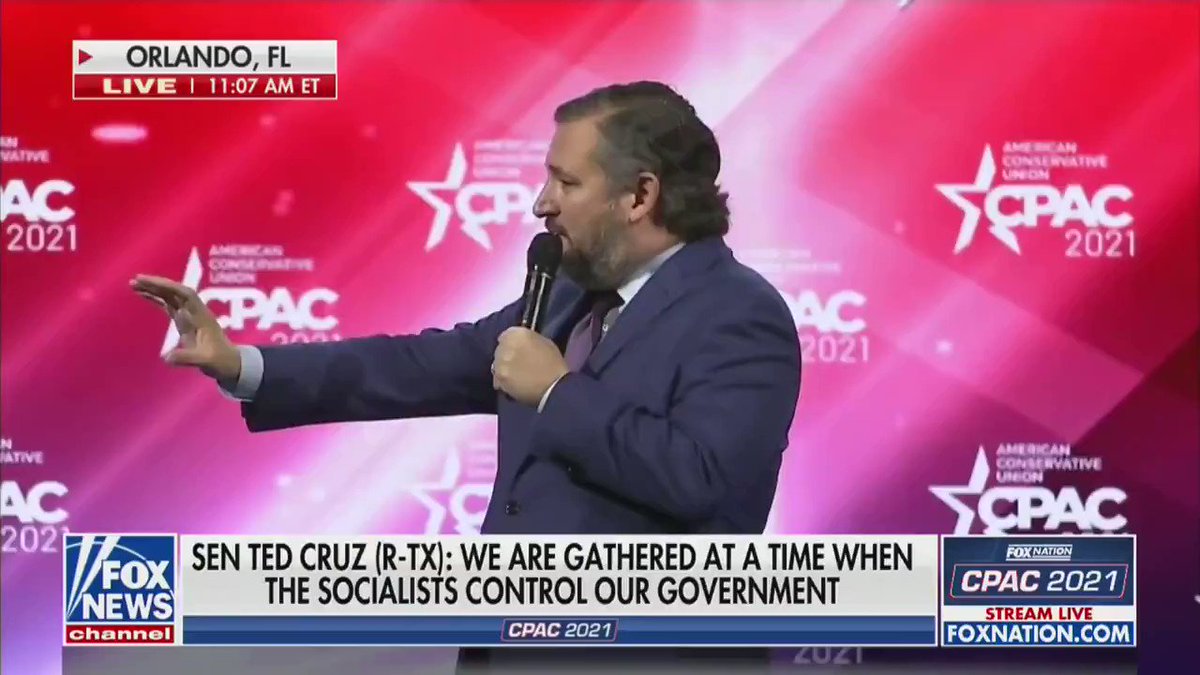 CPAC crowd gives Ted Cruz standing ovation after he tells them Trump 'ain't going anywhere':
Sen. Ted Cruz received a standing ovation from many in the crowd during his speech at the Conservative Political Action Conference after promising that former President Donald Trump "ain't going anywhere."
"They want him to go away. Let me tell you this right now: Donald J. Trump ain't going anywhere," the Texas Republican said.
.@tedcruz: "Donald J. Trump ain't going anywhere." pic.twitter.com/Aidgq6XyQ3

— Washington Examiner (@dcexaminer) February 26, 2021
Cruz covered a variety of topics, including his controversial trip to Cancun, Mexico, during a deadly snowstorm in Texas earlier this month. ---->READ MORE and WATCH Cruz's full speech HERE
Follow links below to Trump related stories:
Trump to go after Biden in highly anticipated CPAC speech
Trump prepares to reassert dominance over Republicans at CPAC
Mark Meadows says Trump is 'planning for the next administration'
Donald Trump's 'Revenge Endorsement' Is the First of Many to Come
McConnell would 'absolutely' support Trump if he was the 2024 GOP nominee
CPAC debuts 2024 presidential contenders, but divisions remain
Top House Republicans lay out vision for party at CPAC, and Trumpism is part of the picture
Make America Ugly Again: Biden Axes Trump's 'Beautiful' Federal Architecture Order
Trump Could Be Back on Social Media by May - Here's How
'Election integrity' emerging as key priority for grassroots Republicans
If you like what you see, please "Like" us on Facebook either
here
or
here
. Please follow us on Twitter
here
.