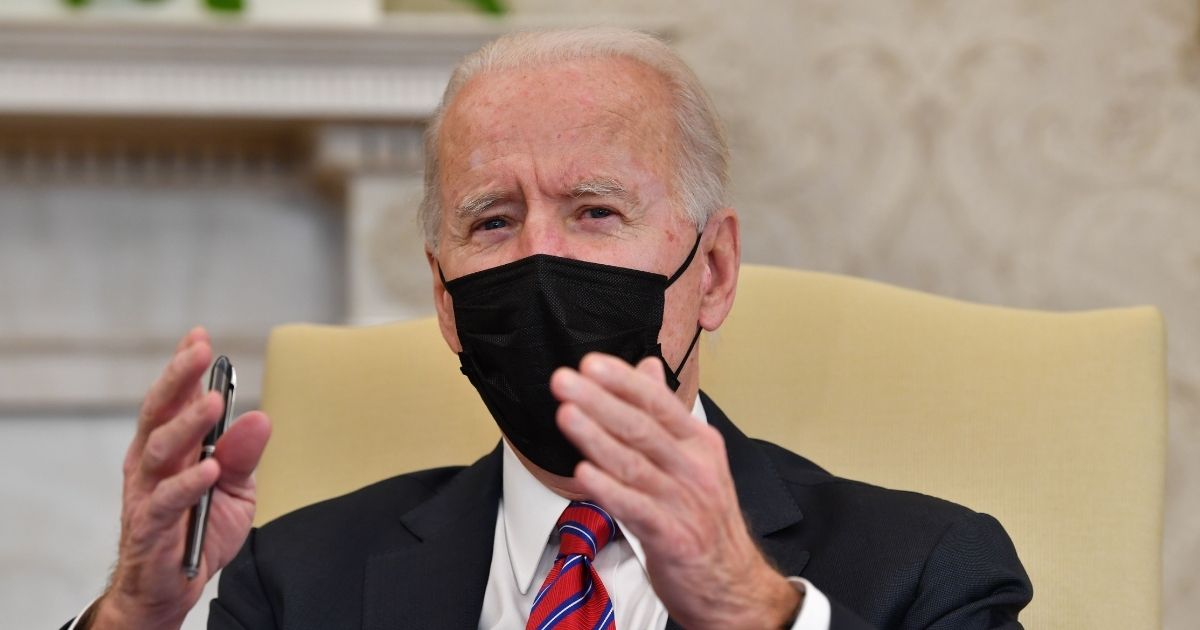 Here's What 6 State AGs Plan to Do if Biden Admin Violates the Constitution:
In his first days in office, President Joe Biden has already begun to employ a strategy of legislating through the executive branch. If he oversteps the boundaries of the Constitution, six state attorneys general are ready to take action.
The AGs of West Virginia, Arkansas, Indiana, Mississippi, Montana and Texas sent a warning letter to Biden, according to Fox News.
"The President cannot cut constitutional corners or shirk statutory strictures without inevitably doing more harm to our country than good," they wrote in the letter.
"[B]y this letter we respectfully urge you when pursuing your policy priorities to honor the core constitutional tenets which should be appreciated and respected by every person entrusted with the honor and burdens of the presidency."
The letter says that the AGs would not pursue litigation as a first option and that they would prefer meeting with Biden to discuss concerns they may have.
"Yet if you sign unconstitutional laws passed by Congress, it will be our responsibility and duty to challenge those laws in court," the attorneys general wrote. --->READ MORE HERE
Red State AGs Warn Biden They Will Sue Administration over Changes to Immigration Rules:
Six red-state attorneys general are warning the Biden administration they will take legal action if he oversteps his authority to implement radical and wide-ranging agendas, including the rollback of immigration rules.
The six attorneys general, Patrick Morrisey (WV), Ken Paxton (TX), Austin Knudsen (MT), Lynn Fitch (MS), Todd Rokita (IN), and Leslie Rutledge (AR) signed the letter addressed to President Joe Biden, highlighting concerns over the tone he has set in his early days in office by signing a flurry of executive actions, besting the pace of all his predecessors.
The officials noted that Biden's first week "appears to indicate" that his administration "may be following the unfortunate path of executive unilateralism" and warned that they will take action in the event of "cabinet officials, executive officers, and agencies" moving beyond their authority. The Republicans listed specific issues that may arise — from the administration attempting to implement the "extreme 'Green New Deal'" agenda to "tearing down immigration statutes" via "executive fiat."
"Overreaching and defying Congress will not be rewarded or succeed. Our States have led the charge in successfully challenging unauthorized and unlawful executive actions, as you know from your years as Vice President," they warned. "You can be assured that we will do so again, if necessary": --->READ MORE HERE
If you like what you see, please "Like" us on Facebook either
here
or
here
. Please follow us on Twitter
here
.