Cuomo callously addresses COVID nursing home report: 'Who cares!':
"Who cares [if they] died in the hospital, died in a nursing home? They died."
That's how Gov. Cuomo callously responded Friday to the damning state attorney general's report that revealed his administration downplayed the total number of nursing home residents killed by COVID-19.
During his first remarks on the spiraling controversy, Cuomo said, "If you look at New York state, we have a lower percentage of deaths in nursing homes than other states."
"A third of all deaths in this nation are from nursing homes," he said.
"New York state, we're only about 28 percent — only — but we're below the national average in number of deaths in nursing homes."
"But who cares — 33 [percent], 29 [percent] — died in the hospital, died in a nursing home? They died." --->READ MORE HERE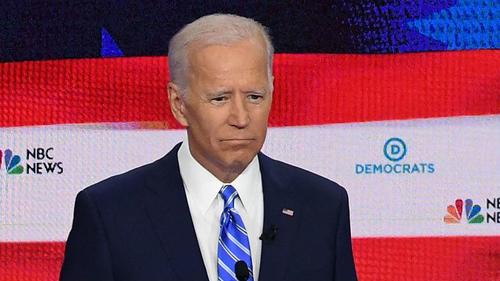 Biden Plagiarizes Again After Bloomberg Points Out Virus Plan Is Basically Trump's:
While President Biden has done nothing but disparage President Trump's COVID-19 vaccination plan - while promising on the campaign trail to 'introduce his own,' it now appears there was no 'new' plan whatsoever - and his team is essentially using Trump's playbook with "modest changes," according to Bloomberg.
Biden has said vaccine distribution was in "worse shape than we anticipated." White House Chief of Staff Ron Klain said a Trump administration plan "did not really exist." Adviser Cedric Richmond said they "didn't leave a plan." Xavier Becerra, Biden's choice for health secretary, said it was like taking over a plane in a nosedive.

But while Biden's approach to the virus -- frank warnings about the pandemic, mask mandates on federal property -- is a reversal from Trump's policies, his administration's distribution of vaccines so far looks little different from that of its predecessor. Before Biden was sworn in, vaccines already were being delivered at a pace to meet his goal of 100 million doses in his first 100 days as president.

The Biden administration has said they'll order new doses, but will do so by exercising options in contracts negotiated by the previous administration, which thought it premature to do so. They say they'll use the Defense Production Act, which Trump used repeatedly. Rather than a total overhaul, they have otherwise made course corrections and modest shifts. Data released Friday by Johnson & Johnson will fuel hopes that a third vaccine soon could hit the U.S. market. -Bloomberg

Biden - who has a history of plagiarism - was essentially lying, especially when one considers the mammoth effort involved in distribution efforts which would make major changes costly and risk setbacks to the program. Bloomberg adds that "some aspects of the program don't offer much wiggle room to begin with, while the trickiest part are yet to come." --->READ MORE HERE
Follow links below to related stories and resources:
Report: Grandma-Killer Andrew Cuomo Undercounted COVID-19 Deaths In Nursing Homes
CDC Issues Sweeping Public-Transportation Mask Mandate
Coronavirus stimulus payment may arrive as a debit card, IRS says
USA TODAY: Coronavirus Updates
WSJ: Coronavirus Live Updates
YAHOO NEWS: Coronavirus Live Updates
NEW YORK POST: Coronavirus The Latest
If you like what you see, please "Like" us on Facebook either
here
or
here
. Please follow us on Twitter
here
.