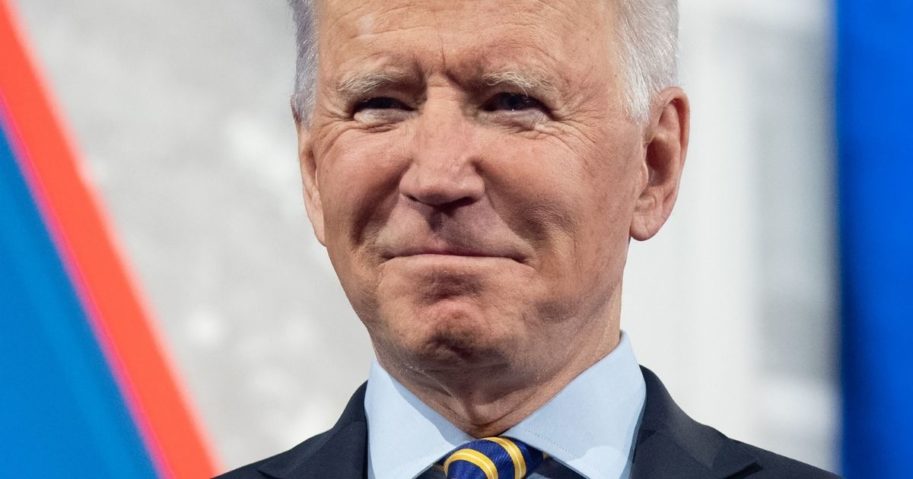 Biden and Congressional Dems Set to Unveil Alarming Immigration Bill:
The unity presidency is going to use its honeymoon period to advance one of the most divisive, liberal pieces of legislation in the Biden administration's campaign wish list.
According to NBC News, Biden and House Democrats this week will unveil the "U.S. Citizenship Act of 2021," an amnesty bill that would allow 11 million illegal immigrants an eight-year path to citizenship and expand the refugee resettlement program.
The bill itself, as well as the timing, promises to be unsurprising but alarming. On his first day in office, Biden laid out his policy prerogatives for immigration reform, most of which had been expected. The administration would back what it called an "earned roadmap" to a green card in five years and full citizenship in eight "if they pass criminal and national security background checks and pay their taxes."
Deferred Action for Childhood Arrivals and Temporary Protected Status recipients could apply for green cards immediately under the proposed legislation. In another three years, they could apply for citizenship if they passed background checks and demonstrated proficiency in English and U.S. civics. --->READ MORE HERE
Biden administration bringing immigration reform bill to Congress this week:
The Biden administration will unveil its immigration reform legislation in Congress sometime this week, multiple people familiar with the matter tell The Post, which is set to pave a "pathway to citizenship" for the over 11 million illegal immigrants currently in America.
President Biden's "US Citizenship Act of 2021" will be introduced in either the House or Senate before the end of the week, sources confirm, though exact details on the unveiling are still being finalized.
One source familiar with the planning said it will likely happen on Thursday, but stressed that those involved were still "in the planning process."
The effort to push the legislation through both houses of Congress is being led by Sen. Bob Menendez (D-NJ) and Rep. Linda Sánchez (D-Calif.).
The legislation itself will mirror some of the executive actions the 46th commander-in-chief signed in his first weeks in office. --->READ MORE HERE
inks below to related stories:
Democrats to Introduce Massive Immigration Bill This Week
Democrats Set to Introduce Bill to Provide Path to Citizenship for Illegal Immigrants
White House announces end to Trump-era policy of sending illegal immigrants back to Mexico to await immigration proceedings
Biden Administration Tells Immigration Officials to Stop Using 'Illegal Alien'
Biden 'in a real bind with the radical left' over push to tear down border wall
If you like what you see, please "Like" us on Facebook either
here
or
here
. Please follow us on Twitter
here
.