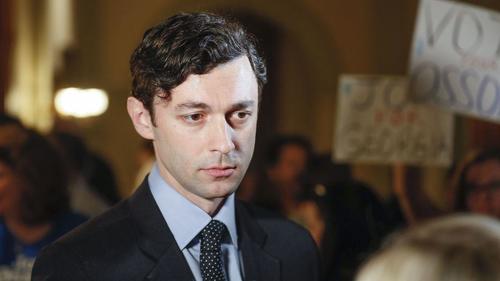 Ossoff Refuses To Disclose Murky Deals With Qatar, China As Georgia Runoff Election Nears
Georgi Democratic Senate candidate Jon Ossoff has come under fire for refusing to disclose details about his personal finances and investments, including media deals he made with state-owned news outlets in Qatar and China.
The 33-year-old trust fund Democrat is facing GOP Sen. David Perdue in one of two crucial Peach State races which will decide whether Democrats control the upper chamber of Congress, as the New York Post reports.
On the campaign trail, Ossoff touts himself as a crusader against corruption who has produced hard-hitting documentaries on fraud in countries like Ghana through his production company, Insight: The World Investigates.

But the Atlanta-born former congressional aide has refused to be transparent about his own personal finances.

Ossoff has been silent on the $250,000 loan he made to the company when he became CEO at age 26 in 2013, or the undisclosed donation he made when he became majority owner, the Washington Post reported Wednesday.

Questions have also arisen over how much money the Democratic darling has accepted from China and Qatar after he brokered deals with a Hong Kong news agency and Qatar-backed Al Jazeera to air two of his films on the Islamic State. -New York Post --->READ MORE HERE
Jon Ossoff called 'security risk' by incoming GOP senator:
Georgia Senate candidate Jon Ossoff "may be a security risk," according to Sen.-elect Bill Hagerty of Tennessee, who said the Democrat is unfit to join him in Washington, DC.
Hagerty, a Republican and former US Ambassador to Japan, told Breitbart Saturday that he made the assessment after learning that a film company connected to Ossoff reportedly took in money tied to Communist China.
This alone, Hagerty told the outlet, makes him "certainly not an acceptable choice for senator." --->READ MORE HERE
Follow links below to related stories:
Georgia Sheriff: Jon Ossoff's Immigration Policies Could Get Georgians 'Killed'
Ossoff's China ties compound Democratic Party's Hunter Biden, Swalwell woes
Jon Ossoff reportedly concealing financial docs related to production company
If you like what you see, please "Like" us on Facebook either
here
or
here
. Please follow us on Twitter
here
.