The Eight Worst Media Lies About Trump's COVID-19 Response:
I have to say I'm shocked at a new Rasmussen Reports survey that found that 50 percent of American adults rate the media coverage of the COVID-19 pandemic as good or excellent. Really? Half of American adults think the media has done a good job covering the pandemic? Can you believe that less than a third, 29 percent, say the media has been doing a poor job?
I've discussed the media's shameful lies during the pandemic many times in the past. Determined to politicize the pandemic, the media repeatedly lied about President Trump's response in order to hurt him in the 2020 presidential election. For one of my last posts of 2020, I present what I have determined to be the worst lies of them all. It was a hard process of paring down all the lies because there were so many, but I got it down to eight.
8. Trump turned down testing kits from WHO
A Politico hit piece from early March claimed that the World Health Organization offered the United States COVID-19 testing kits, but Trump refused to accept them. This claim spread quickly, and Joe Biden even claimed "The World Health Organization offered the testing kits that they have available and to give it to us now. We refused them. We did not want to buy them," during a Democratic primary debate back in March.
It wasn't true. "No discussions occurred between WHO and CDC about WHO providing COVID-19 tests to the United States," WHO spokeswoman Margaret Harris explained at the time. "This is consistent with experience since the United States does not ordinarily rely on WHO for reagents or diagnostic tests because of sufficient domestic capacity." According to WHO, its priority was to send testing kits to "countries with the weakest health systems."
The United States now tests more than any other country.
7. Trump told governors they were "on their own" --->READ MORE HERE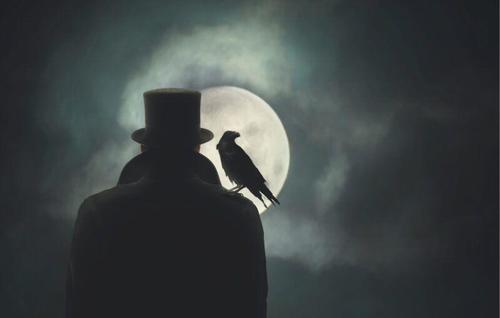 Twelve Times The 'Lockdowners' Were Wrong
This has been a year of astonishing policy failure. We are surrounded by devastation conceived and cheered by intellectuals and their political handmaidens. The errors number in the thousands, so please consider the following little more than a first draft, a mere guide to what will surely be unearthed in the coming months and years. We trusted these people with our lives and liberties and here is what they did with that trust.
1. Anthony Fauci says lockdowns are not possible in the United States (January 24):
When asked about the mass quarantine containment efforts underway in Wuhan, China back in January, Fauci dismissed the prospect of lockdowns ever coming to the United States:
"That's something that I don't think we could possibly do in the United States, I can't imagine shutting down New York or Los Angeles, but the judgement on the part of the Chinese health authorities is that given the fact that it's spreading throughout the provinces… it's their judgement that this is something that in fact is going to help in containing it. Whether or not it does or does not is really open to question because historically when you shut things down it doesn't have a major effect."
Less than two months later, 43 of 50 US states were under lockdown – a policy advocated by Fauci himself.
2. US government and WHO officials advise against mask use (February and March) --->READ MORE HERE
Follow links below to related stories and resources:
What's the Last Night of 2020 Without the Crowds? A Very Weird New Year's Eve
Two states have cases of more contagious COVID-19 strain
AstraZeneca chief says new COVID-19 vaccine will fight UK mutation
USA TODAY: Coronavirus Updates
WSJ: Coronavirus Live Updates
YAHOO NEWS: Coronavirus Live Updates
NEW YORK POST: Coronavirus The Latest
If you like what you see, please "Like" us on Facebook either
here
or
here
. Please follow us on Twitter
here
.