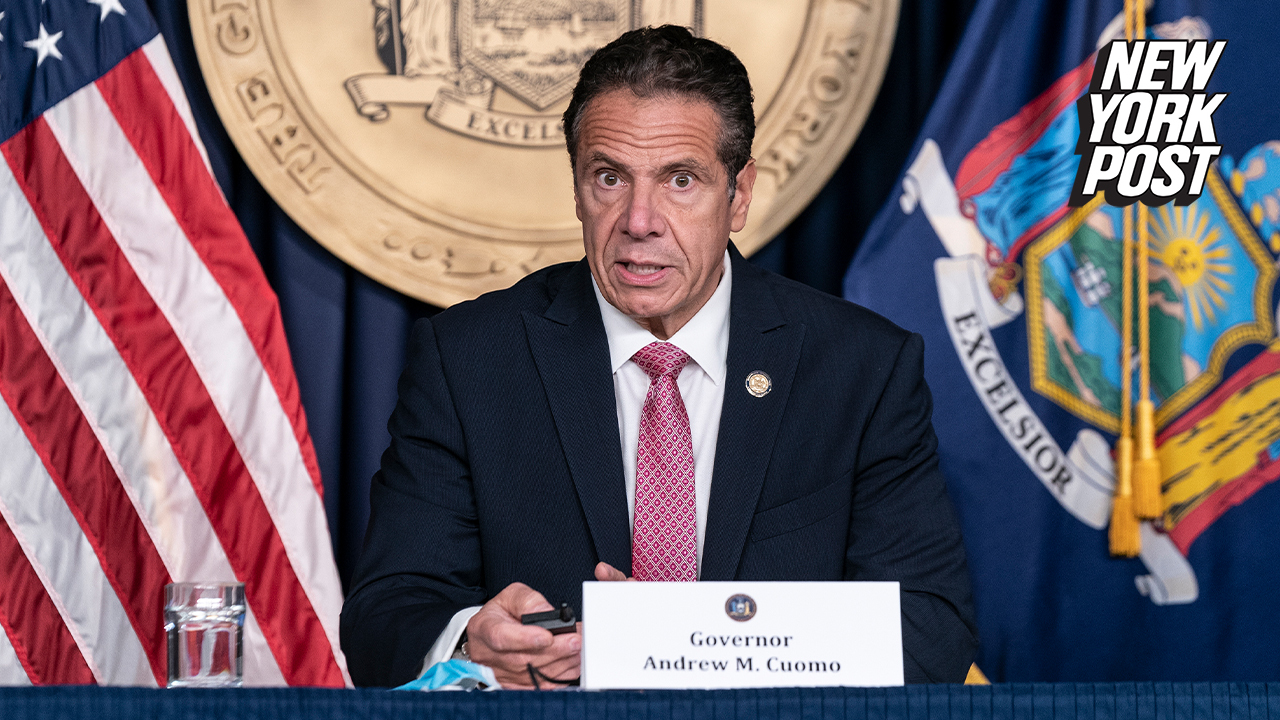 Cuomo gives in to pressure from de Blasio to expand COVID shots Monday:
After days of unrelenting criticism, Gov. Andrew Cuomo announced Friday afternoon that elderly New Yorkers and frontline workers — including cops and teachers — across the state will be able to begin getting coronavirus vaccinations starting next week.
Currently, only hospital workers, paramedics and seniors who live in nursing homes are eligible to get COVID inoculations under strict state guidelines that have frustrated local officials across the Empire State, including his frequent sparring partner, New York City Mayor Bill de Blasio.
"On Monday, you can start to schedule appointments. Pharmacies will start coming online, some on Monday, more on Wednesday," said Cuomo, who talked around the announcement for more than an hour before finally laying out his decision in response to a question from a reporter — in a seeming attempt to avoid handing de Blasio a visible win.
"Monday, basically, is when the registration website will open to make an appointment," he later reiterated without ever officially saying when the jabs could begin. --->READ MORE HERE
Pfizer COVID-19 vaccine works against UK, South African mutations: study:
Pfizer Inc and BioNTech's COVID-19 vaccine appeared to work against a key mutation in the highly transmissible new variants of the coronavirus discovered in the UK and South Africa, according to a laboratory study conducted by the US drugmaker.
The not-yet peer-reviewed study by Pfizer and scientists from the University of Texas Medical Branch indicated the vaccine was effective in neutralizing the virus with the so-called N501Y mutation of the spike protein.
The mutation could be responsible for greater transmissibility and there had been concern it could also make the virus escape antibody neutralization elicited by the vaccine, said Phil Dormitzer, one of Pfizer's top viral vaccine scientists.
The study was conducted on blood taken from people who had been given the vaccine. Its findings are limited, because it does not look at the full set of mutations found in either of the new variants of the rapidly spreading virus. --->READ MORE HERE
Follow links below to related stories and resources:
Study finds those with mild COVID experience loss of taste, smell in 86 percent of cases
California's COVID travel advisory warns residents to stay near home
USA TODAY: Coronavirus Updates
WSJ: Coronavirus Live Updates
YAHOO NEWS: Coronavirus Live Updates
NEW YORK POST: Coronavirus The Latest
If you like what you see, please "Like" us on Facebook either
here
or
here
. Please follow us on Twitter
here
.