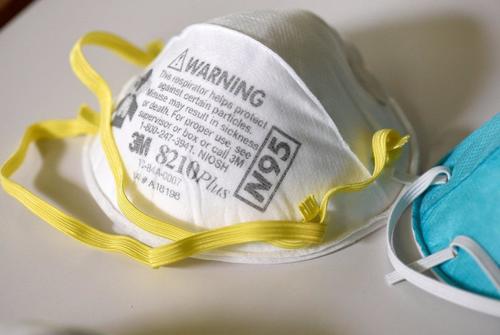 Do Mask Mandates Work? New Analysis Suggests They Don't:
Do mask mandates work? As we've noted repeatedly in recent months, evidence is piling up that they do not.
According to analysis by data expert Justin Hart, who has been following COVID-19 data for months, demonstrated in a Sunday Twitter thread that states with mask mandates had a greater number of COVID cases per 100,000 people than states without mandates.
See thread below:
That's right. With mandates in place states say 10 more cases per 100K population. Here's the breakdown by state. Many states have had days with mandates (blue) and without (orange)

Drawn your own conclusions.
2/ pic.twitter.com/I2XknhFOQk

— Justin Hart (@justin_hart) December 20, 2020
Another objection: "Well, we can never know for certain HOW MUCH WORSE it could have been without masks." First, that's not science - that's unfalsifiable nonsense.
Maybe consider that the virus is beyond your control. See these 6 states with different mandates. Up and down.
4/ pic.twitter.com/HT7Ne9z5o4

— Justin Hart (@justin_hart) December 20, 2020
--->READ MORE HERE
Horowitz: Comprehensive analysis of 50 states shows greater spread with mask mandates:
For months, we've been lectured to by the political elites that cases of coronavirus are spreading too quickly and that we must wear masks to stop the spread. The obvious fault with their act of desperation is that they can no longer mask the fact that most parts of the country have already been fully masked for months — long before the ubiquitous spread this fall.
Researchers at RationalGround.com, a clearinghouse of COVID-19 data trends run by a grassroots group of data analysts, computer scientists, and actuaries, did an analysis of all 50 states divided by those that had mask mandates and those that did not. Justin Hart, co-founder of the website, posted the results in a Twitter thread and shared with me the data analysis:
BREAKING! Do mask mandates work? Our analysis below. We looked at cases on days where mask mandates were in place v… https://t.co/nWbM4P0s1Y
— Justin Hart (@Justin Hart)1608488744.0
They studied the number of cases over a 229-day period from May 1 through Dec. 15 and divided the results of the two study groups by days with mask mandates and days without mask mandates. The non-mandate data group includes both states that never had a mandate and those that did at some point, but data set included only the days they did not have a mask mandate. --->READ MORE HERE
Follow links below to related stories and resources:
Minnesota lawmakers say coronavirus deaths could be inflated by 40% after reviewing death certificates
Report: Washington Is Inflating COVID Death Tolls, Even After Getting Caught Once Before
USA TODAY: Coronavirus Updates
WSJ: Coronavirus Live Updates
YAHOO NEWS: Coronavirus Live Updates
NEW YORK POST: Coronavirus The Latest
If you like what you see, please "Like" us on Facebook either
here
or
here
. Please follow us on Twitter
here
.