Many New York City Restaurants See Halt of Indoor Dining as Death Blow:
Last year, when chef Nahid Ahmed opened Luthun, his 28-seat contemporary American restaurant in Manhattan's East Village neighborhood, it was the fulfillment of a lifelong dream. Mr. Ahmed, who has worked in critically acclaimed establishments throughout Europe and the U.S., had long wanted to make his own culinary statement with an intimate dining spot that offered a refined tasting menu.
But with New York Gov. Andrew Cuomo's announcement Friday that indoor dining in the city would be curtailed as of Monday because of the recent surge in the coronavirus pandemic, Mr. Ahmed, 48 years old, said that dream has been upended and he is likely to close his establishment—temporarily, if not permanently.
"Right now, it is really uncertain if we will come back," he said shortly after the announcement from Mr. Cuomo.
The situation that Mr. Ahmed faces is one that is likely to be mirrored throughout the five boroughs. Most restaurant owners and operators say they were already struggling to rebuild their businesses after losses sustained from the springtime shutdown of dining. If anything, they were hoping the state would soon increase the citywide indoor capacity from 25% to 50%.
Now, they are back to zero. And while the city has given restaurants an easier pathway to offering outdoor dining through its Open Restaurants program, which was started during the pandemic, establishments say they are seeing patrons balk at sitting outside as the weather turns colder, even when heating elements are provided. --->READ MORE HERE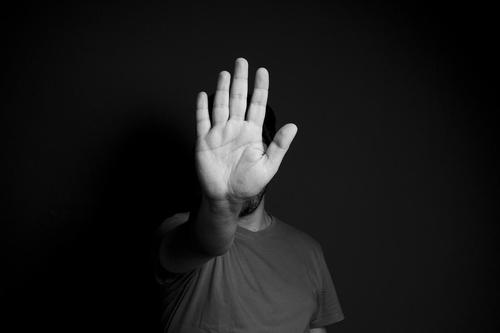 The Number Of Americans That Are Depressed Or Suicidal Has Soared Because Of The COVID Lockdowns:
As we head into winter, health authorities are telling us to stay at home as much as possible and to keep contact with others at a minimum. They are telling us that we must do this for our own good, but the truth is that the mental health of the American people has been absolutely devastated by the various restrictions that have been imposed since the COVID pandemic first began
Coming into this year, suicide was at an all-time record high in the United States and more Americans were on anti-depressants than ever before. Unfortunately, the COVID lockdowns have made things even worse. The following is an excerpt from a study that was released just a few days ago…
The unfolding of the current coronavirus 2019 (COVID-19) pandemic, the worst global public health crisis in recent history, has caused unprecedented medical, social, and economic upheaval across the globe, and inflicted profound psychological pain on many people. The rapid spread of this highly contagious disease resulted in a host of mental health consequences: feelings of uncertainty, sleep disturbances, anxiety, distress, and depression. The wide adoption of restrictive measures, although helpful in controlling the spread of the virus, inevitably resulted in psychological and financial costs that may have long-term psychological sequelae.
A lot of people will never be the same again after this. --->READ MORE HERE
Follow links below to related stories and resources:
FDA Finds Moderna Coronavirus Vaccine 'Highly Effective', Paving Way for Approval This Week
FDA approves first over-the-counter COVID-19 test that delivers near-instant results
USA TODAY: Coronavirus Updates
WSJ: Coronavirus Live Updates
YAHOO NEWS: Coronavirus Live Updates
NEW YORK POST: Coronavirus The Latest
If you like what you see, please "Like" us on Facebook either
here
or
here
. Please follow us on Twitter
here
.