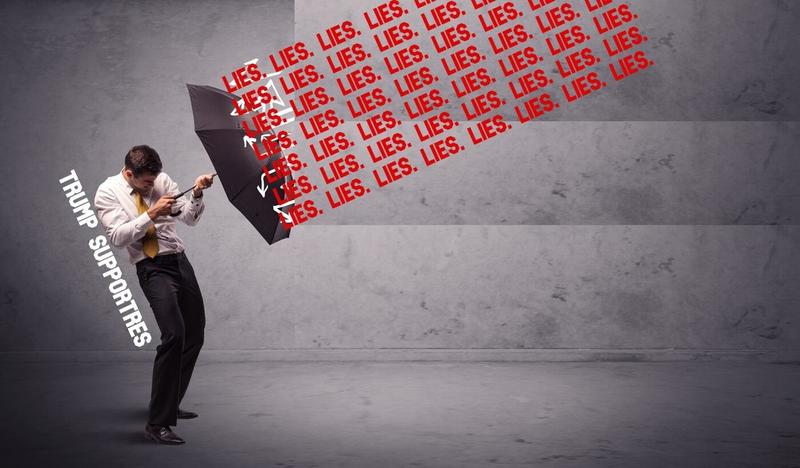 20 Alleged Election "Facts" That Don't Pass The Smell Test:
Americans have common sense, so they can understand when they're being played (for example, when politicians place Americans under house arrest and then ignore their own rules to party and travel). And they know there is no way on God's green earth that decrepit, demented, corrupt, and terminally stupid Joe Biden fairly won this election. This post assembles various election anomalies that don't pass the smell test.
J.B. Shurk, who frequently publishes at American Thinker, wrote a knock-out article for The Federalist about Joe Biden's magical performance in the election. You should read the whole article, but here are four things that don't pass the smell test:
1. Biden allegedly got 80 million votes, which is more than Obama received at his peak, in 2008 — and Biden did this despite losing minority voters to Donald Trump and trailing Trump in voter enthusiasm.

2. Biden broke 60 years of precedent by winning nationally despite losing prodigiously in bellwether states and counties. The last time this happened was when the mafia got out the vote for John F. Kennedy in 1960.

3. Trump had extraordinary coattails, so much so that even the New York Times admitted that the "Democrats Suffered Crushing Down-Ballot Losses Across America." Think about that: Biden had no coattails and no enthusiasm, yet he allegedly won a record number of votes. Smells fetid to me.

4. Biden barely made it through the primaries, while Trump soared, with Trump's performance being a historically sure sign of voter enthusiasm and probable victory — yet Biden, again, allegedly scored an equally historically strong victory.

At The Spectator, Patrick Basham, a professional pollster, also felt that Biden's alleged win cannot pass the smell test. Again, this is a summary, so you should read the original article: --->READ MORE HERE
Horowitz: New analysis shows Biden winning nearly impossible margins on mail-in ballots in Pennsylvania:
There has been a lot of focus on the number of mail-in ballots counted in Pennsylvania and the illegal state Supreme Court decisions that enabled them. But what is even more important to examine is the impossible margins Joe Biden would have achieved just among those mail-in ballots and just in Pennsylvania in order to obtain the unofficial lead he currently has.
Here are the facts. We know that 2.6 million mail-in ballots have been counted in the Pennsylvania election returns, in addition to nearly 4.2 million Election Day votes. We also know from the secretary of state that Trump won Election Day votes, 2.7 million to 1.4 million. But we are to believe that Biden won 76% of mail-in ballots.
Yes, mail-ins overwhelmingly skewed Democrat, like Election Day votes skewed Republican, but they were not all from Democrats. We know that 64.7% of those votes were from registered Democrats, 23.7% from Republicans, and 11.6% from nonpartisan or other party voters.
What does this mean in simple arithmetic? My friend (who goes by screen name Gummi Bear on Twitter) crunched the numbers and showed that had Biden won 95% of returned Democrat mail-in votes, 21% of returned Republican votes, and 80% of returned independent votes, he would still have come up short of his margin of victory reported in the unofficial tally. --->READ MORE HERE
If you like what you see, please "Like" us on Facebook either
here
or
here
. Please follow us on Twitter
here
.