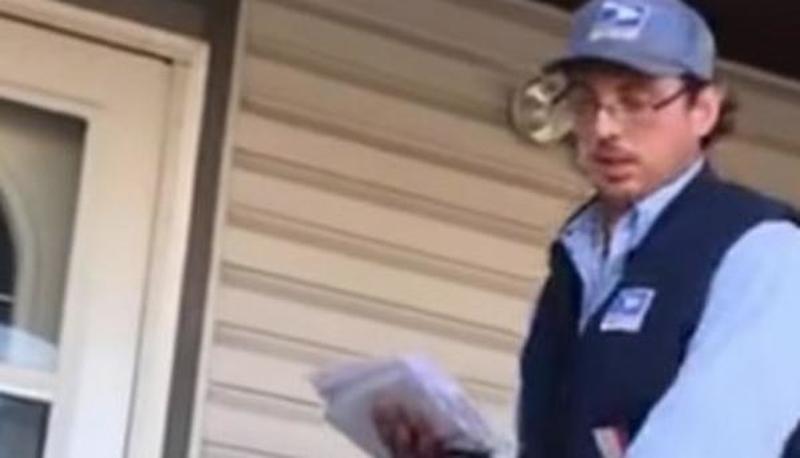 "They Were Grilling The Hell Out Of Me": USPS Whistleblower Stands By Backdated Ballot Claim After WaPo Says He Recanted:
On Tuesday evening, the Washington Post wrote that USPS whistleblower Richard Hopkins 'admitted to fabricating' allegations of voter fraud, when he claimed in a Project Veritas video that he overheard a postmaster in Erie, Pennsylvania instructing postal workers to collect and backdate ballots received after election day.
Citing "people who spoke on the condition of anonymity," the Post now says that Hopkins - a Marine combat veteran - "signed an affidavit recanting his claims."
Hopkins, however, says he did not recant
In a Tuesday night interview with Project Veritas founder James O'Keefe, Hopkins says he was intimidated and coerced by federal investigators with the USPS Inspector General's office.
"They were grilling the hell out of me," says Hopkins, adding "I feel like I just got played." --->READ MORE HERE
Mike Pompeo says transition will be 'smooth' to 'second Trump term':
Secretary of State Mike Pompeo asserted Tuesday that he believes President Trump will emerge as the winner of last week's election, despite mainstream media coverage backing presumptive President-elect Joseph R. Biden's claim to victory.
"There will be a smooth transition to a second Trump administration," Mr. Pompeo said when asked during a press conference at State Department headquarters whether the department is preparing to engage with the Biden transition team.
In his first public remarks on the election result, Mr. Pompeo said Mr. Trump is fully within his rights to challenge the vote counting and expressed confidence the final outcome will be in Mr. Trump's favor.
"We must count every legal vote. We must make sure that any vote that wasn't lawful ought not be counted," the secretary of state said. "When we get it right, we'll get it right. We're in good shape." --->READ MORE HERE
Follow links below to related stories:
Biden's team considering legal action to force formal transition of power
Democrats have zero excuses for complaining about Trump contesting vote counts
Trump campaign files federal lawsuit in Michigan over fraud allegations
Trump campaign demands Georgia recount be done by hand
Wisconsin Republicans raise questions about 'edits' to absentee ballot envelopes
Republicans say thousands in Wisconsin may have circumvented voter ID requirement
Ronna McDaniel Presents 131 Affidavits, 2,800 Incident Reports of Alleged Voter Fraud in MI: Media Still Demands 'Evidence'
Lindsey Graham: Possible ballot harvesting in Pennsylvania involving 25,000 nursing home residents
Trump campaign files Pennsylvania lawsuit to stop certification of election results
Biden deprived of presidential daily briefings as GSA hasn't recognized a 2020 winner
Trump's Wisconsin recount unlikely to begin until late next week
Top Trump bundler offers $1M reward for evidence of voter fraud
Most of Biden's 221,000 Vote Margin Gain in Georgia in 3 Counties that Received $15 Million from Zuckerberg-Funded 'Safe Elections' Project
"Democratic Campaign Workers Forged Absentee Ballots... They Used the Names of People Who Were Serving Time in Prison"
Trump Campaign Highlights 'Deeply Alarming' Election Red Flags Across the Country
If you like what you see, please "Like" us on Facebook either
here
or
here
. Please follow us on Twitter
here
.