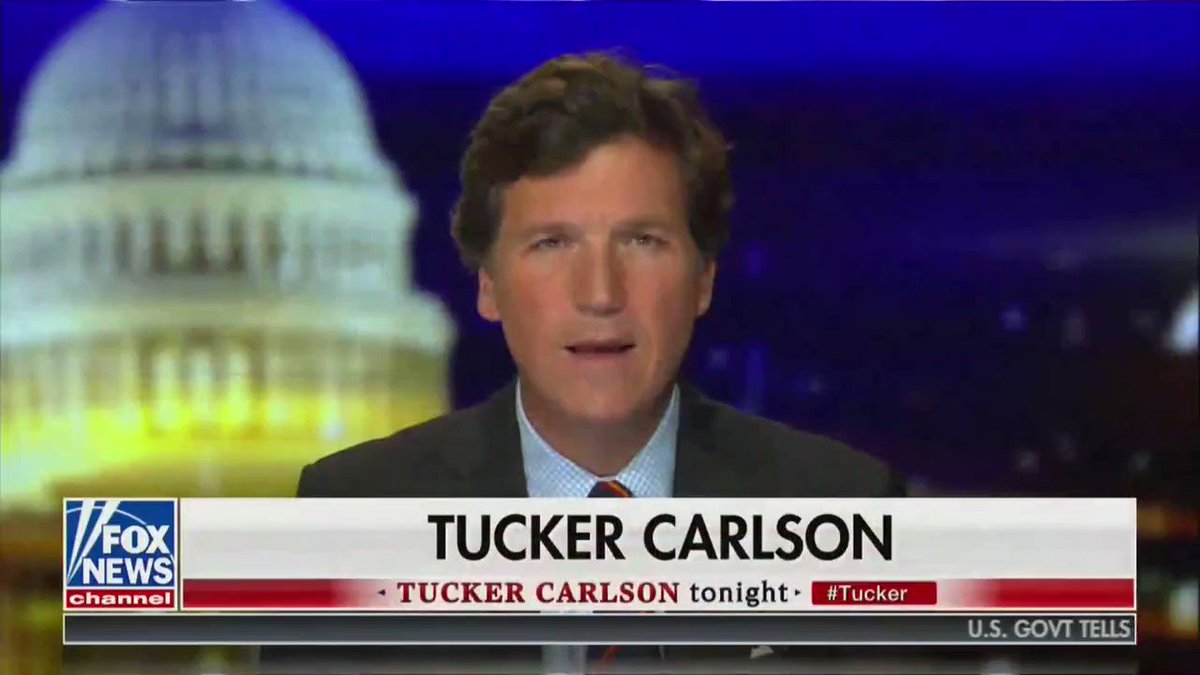 Tucker takes on how the election was really stolen:
When Tucker Carlson attacked Sidney Powell, I was unhappy with him. However, I said I would still watch Tucker because he's mostly smart, brave, and funny, qualities I like. Some people (politely) disagreed with me. Having seen Tucker's Monday monologue, though, I am glad that I stuck to my guns by sticking to Tucker. Tucker excoriates the real fraud in the 2020 election, which is the way the media and Big Tech manipulated the system to destroy Trump.
It's hard to explain to people who came of age during the Trump era how differently the establishment treated his presidency. Even when the media loathed presidents — as they did with Nixon and Reagan — they at least went through the motions of showing respect.
With Trump, the media's hate-fest is unbounded. They ignored the usual 100-day honeymoon. Instead, from the moment Trump was elected, media hacks began to exhaust their limited vocabulary of insults: Trump is Hitler. Trump is worse than Hitler. Trump is a Hitlerly copy of something worse than Hitler.
If they're not making Hitler analogies, you have Anderson Cooper calling the president of the United States an "obese turtle on his back flailing in the hot sun." Stay classy, Anderson! Where's that sophisticated guy who got drunk and talked about his mother's sex life on air?
At the end of the day, what the media have done for the past four years is inane, shallow, vulgar, and mean-spirited to the point of evil, but the steady drumbeat works. --->READ MORE HERE
Newt Gingrich: The Thieves Who Stole Our Election Got Sloppy:
Laziness leads to sloppiness, and sloppiness is how the most brazen heist in American history is being exposed.
Stealing the 2020 election was a mammoth undertaking, involving widespread lawlessness and illicit partnerships between private actors and public officials. They've been working to cover their tracks since Election Day, but they didn't work fast enough. Now, the courts need to stop them from destroying any more evidence so that the people of Pennsylvania—and the rest of the country—can accurately assess the ramifications of their wrongdoing.
Explosive new litigation filed in federal district court on Nov. 21 details and documents a wide variety of illegal practices that were used to inflate the number of votes received by Democrat presidential candidate Joe Biden, including disparate treatment of voters based on where they live and outright manipulation of Pennsylvania's voter registration system by partisan activists.
An unprecedented number of mail-in and absentee ballots were cast this year, and practically everyone expected that this would result in a higher-than-usual rate of ballots being rejected for various flaws, such as lacking a secrecy envelope or missing information. In Pennsylvania, tens or hundreds of thousands of ballots were likely to be rejected, based on historical patterns. Instead, a mere 0.03 percent of mail-in ballots were ultimately rejected—somewhere in the neighborhood of about 1,000 votes.
Considering that a significant majority of mail-in votes were cast for Biden, the Democrat candidate benefited handsomely from this discrepancy. But how did this anomaly happen? --->READ MORE HERE
If you like what you see, please "Like" us on Facebook either
here
or
here
. Please follow us on Twitter
here
.