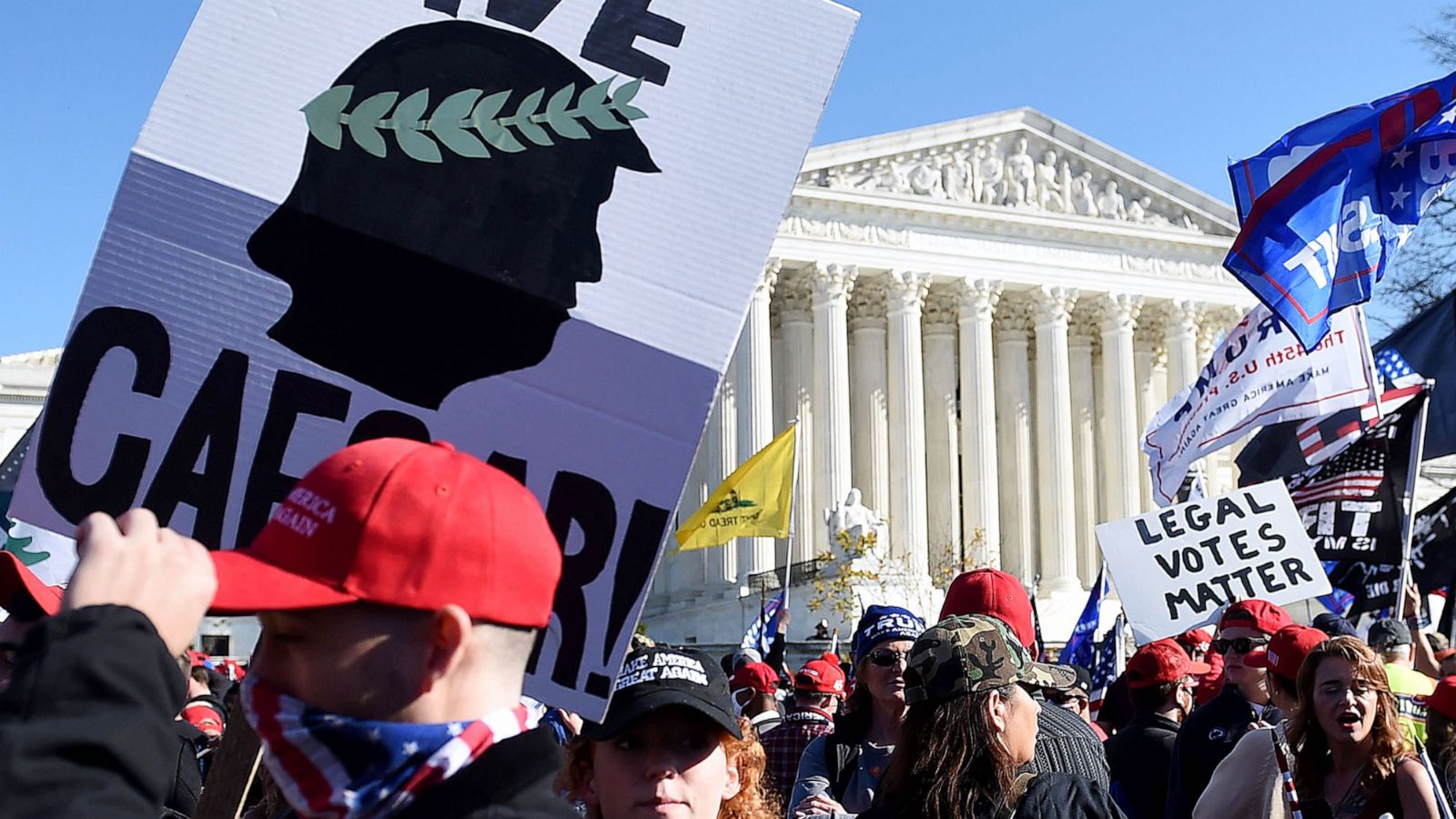 Trump's bid for Supreme Court election intervention has yet to materialize
The justices haven't taken up a GOP request to review Pennsylvania mail ballots.
President Donald Trump's long-shot wish for the U.S. Supreme Court to adjudicate contested vote totals in several key battlegrounds has failed to materialize as state election officials move toward final certification of results in the next few days.
"The vote in Pennsylvania may well determine the next President of the United States," the president's lawyers wrote the justices earlier this month. "This Court, not the Pennsylvania Supreme Court, should have the final say on the relevant and dispositive legal questions."
So far, Trump's appeal to the high court has been met with silence.
The justices have not responded to the president's request to join a still-pending Pennsylvania Republican challenge to that state's tabulation of late-arriving mail ballots. --->READ MORE HERE
SCOTUS Circuit Assignments Rearranged, Look Who Is Now in Charge of MI, WI, PA and GA:
The U.S. Supreme Court announced justices had received updated circuit assignments on Friday afternoon.
In order from Chief Justice John Roberts just weeks after the still-contested presidential election, associate justices were assigned new circuits.
Some conservative justices will now have jurisdiction in certain major states where the election is being contested. ...
Not everything is a conspiracy.

Alito and Thomas were *already* assigned to the 3d and 11th Circuits; Barrett got the 7th because that's where she was a judge; and Kavanaugh (who previously had the 7th) moved to the 6th to replace Sotomayor (who moved to the 2d to replace RBG). https://t.co/6OWpgUu52m

— Steve Vladeck (@steve_vladeck) November 21, 2020
--->READ THE FULL STORY HERE
If you like what you see, please "Like" us on Facebook either
here
or
here
. Please follow us on Twitter
here
.