Thousands of People Packed the Streets for Biden, and Now He Wants You to Cancel Thanksgiving:
Joe Biden may or may not be good for America over the next four (?) years, but at least that goofy old coot will provide a lot of fodder for anybody who keeps track of liberal hypocrisy. All politicians are shameless hypocrites, of course, or we never would've heard of them in the first place. But only the Democrats enjoy the full backing and support of the media.
Here's an example. Jordan Williams, The Hill:
President-elect Joe Biden said on Monday that Americans should limit their Thanksgiving gatherings to 10 people due to the coronavirus pandemic.

"There should be no group more than 10 people in one room inside the home," Biden said during remarks on the economy…

He said that he and his wife, Jill Biden, have narrowed down which of their family members they will have over for Thanksgiving, and made sure that they were recently tested.
No word yet if Hunter is invited, or if he's bringing any of his various laptops. --->READ MORE HERE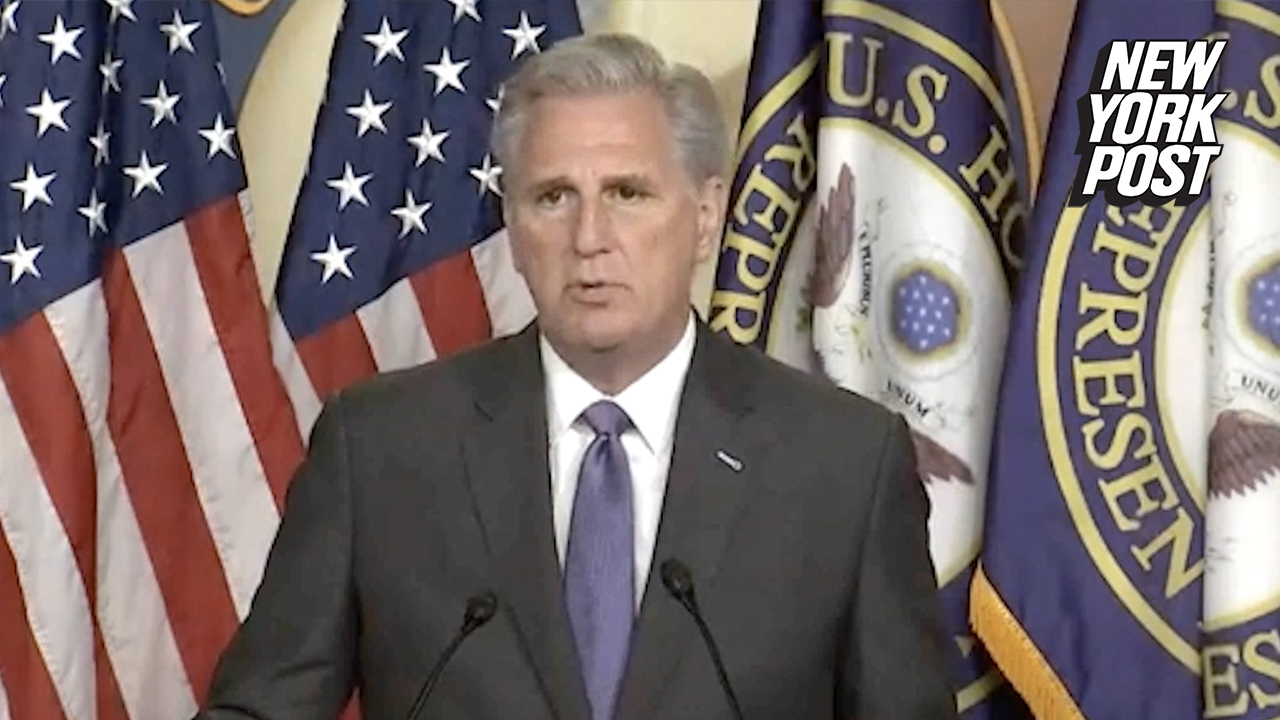 McCarthy says Pelosi is sole 'roadblock' causing COVID-19 relief inaction:
House Minority Leader Kevin McCarthy ripped House Speaker Nancy Pelosi over the months-long COVID-19 aid stalemate, saying she was the only person stopping relief from reaching tens of millions of Americans.
"Things are still at the same place. There's one roadblock. There's one big wall that's stopped this the entire time and it's Speaker Pelosi," McCarthy (R-Calif.) said during his weekly press conference on Thursday.
"I would think after the politics she played and the election being over, that she'd now put the American public first. She still seems to be in the same position," he went on.
Congress has not passed any economic relief since April, with Democrats and Republicans unable to agree on how large the package should be and what should be covered. --->READ MORE HERE
Follow links below to related stories and resources:
Pfizer applies for emergency FDA approval of COVID-19 vaccine
Pfizer ready to ship COVID-19 vaccine within 'hours' of approval
COVID-19 vaccines are almost ready to be distributed. Who gets them after health care workers? Here's a list
USA TODAY: Coronavirus Updates
WSJ: Coronavirus Live Updates
YAHOO NEWS: Coronavirus Live Updates
NEW YORK POST: Coronavirus The Latest
If you like what you see, please "Like" us on Facebook either
here
or
here
. Please follow us on Twitter
here
.