Memo to Raphael Warnock: Hundreds of U.S. Chaplains Have Been Killed in the Line of Duty:
As there is much talk of the radical Georgia Democrat's claim that Americans cannot serve both God and the military, it is worth recalling that there is in fact a category of Americans — military chaplains — who must rate an extra dose of enmity from the controversial wanna-senator.
Hundreds of chaplains of all faiths — as many as 419 since the Civil War — are believed to have died in the line of duty, killed in action or dying in prisoner-of war-camps, often while tending to the wounded and dying.
The most recent chaplain to die while serving the men and women of our armed forces was Army captain Dale Goetz, a Baptist minister, husband, and father of three — his life, and those of four other soldiers, ended in Afghanistan on September 3, 2010, when a roadside IED bomb exploded. --->READ MORE HERE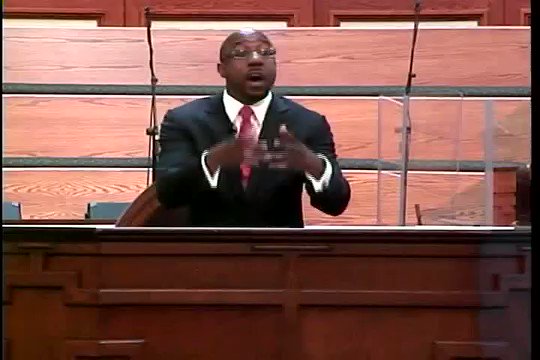 Raphael Warnock in resurfaced sermon: 'Nobody can serve God and the military':
Georgia Democratic Senate candidate Rev. Raphael Warnock is drawing criticism for a past comment he made during a sermon involving God and the military.
"America, nobody can serve God and the military," Warnock told a church gathering in a video labeled "When Truth Meets Power," posted on YouTube in 2011. "You can't serve God and money. You cannot serve God and mammon at the same time. America, choose ye this day who you will serve. Choose ye this day."
Warnock added: "Politicians try to keep their power. Political parties lie in order to keep their power. And church folk, yeah, you too, maneuver … in order to keep your power. And Jesus says, that's not power. That's paranoia." --->READ MORE HERE
Follow links below to related stories:
The Radicalism of Raphael Warnock
Former NFL star Benjamin Watson blasts Raphael Warnock's call for 'reproductive justice'
Terrifying: All Eyes Will Be on Georgia Again in January
If you like what you see, please "Like" us on Facebook either
here
or
here
. Please follow us on Twitter
here
.